Our expert team of designers can plan your NYC kitchen—large or small—regardless of the size or challenging space configuration. We will maximize every last inch incorporating beautiful designs and style. Our kitchen contractors will work through construction and installation and complete your kitchen to the finest detail.
Reasons for a Kitchen Remodel in NYC:
Your kitchen is the hub of your home—the spot where family and friends gather, connect, celebrate and relax.
 Whether your design is outdated, or you sustained kitchen damage from a flood or fire, a complete kitchen remodel can bring your dream kitchen to life.
An updated kitchen design and an ergonomic layout will not only add significant value to your home—it will also enhance your  quality of life and make your time at home more enjoyable.
Why Choose Klein for your Kitchen Project:
We have simplified the entire kitchen remodeling process and broken it down to just 3 simple steps that allow us to deliver the kitchen of your dreams, tailored to your budget and personal design preferences.
Your satisfaction is our ultimate goal and we will ensure we've done everything to ensure you are 100% pleased with the final results.
We offer a full 7 year warranty

on every job we complete.
Luxury Kitchen Contractors
Klein's talented kitchen designers are experts in navigating NYC kitchens of any size, maximizing every inch for small kitchen remodels.
Klein's Custom 3 Step Process:
We keep it all simple and transparent to ensure the complete experience is smooth and effortless. 
You will work directly with one of our expert kitchen designers to create a design and layout that will meet your unique kitchen goals.
The steps we complete during this design phase include:
Define Measurements
Mockups
Budgeting
Aesthetics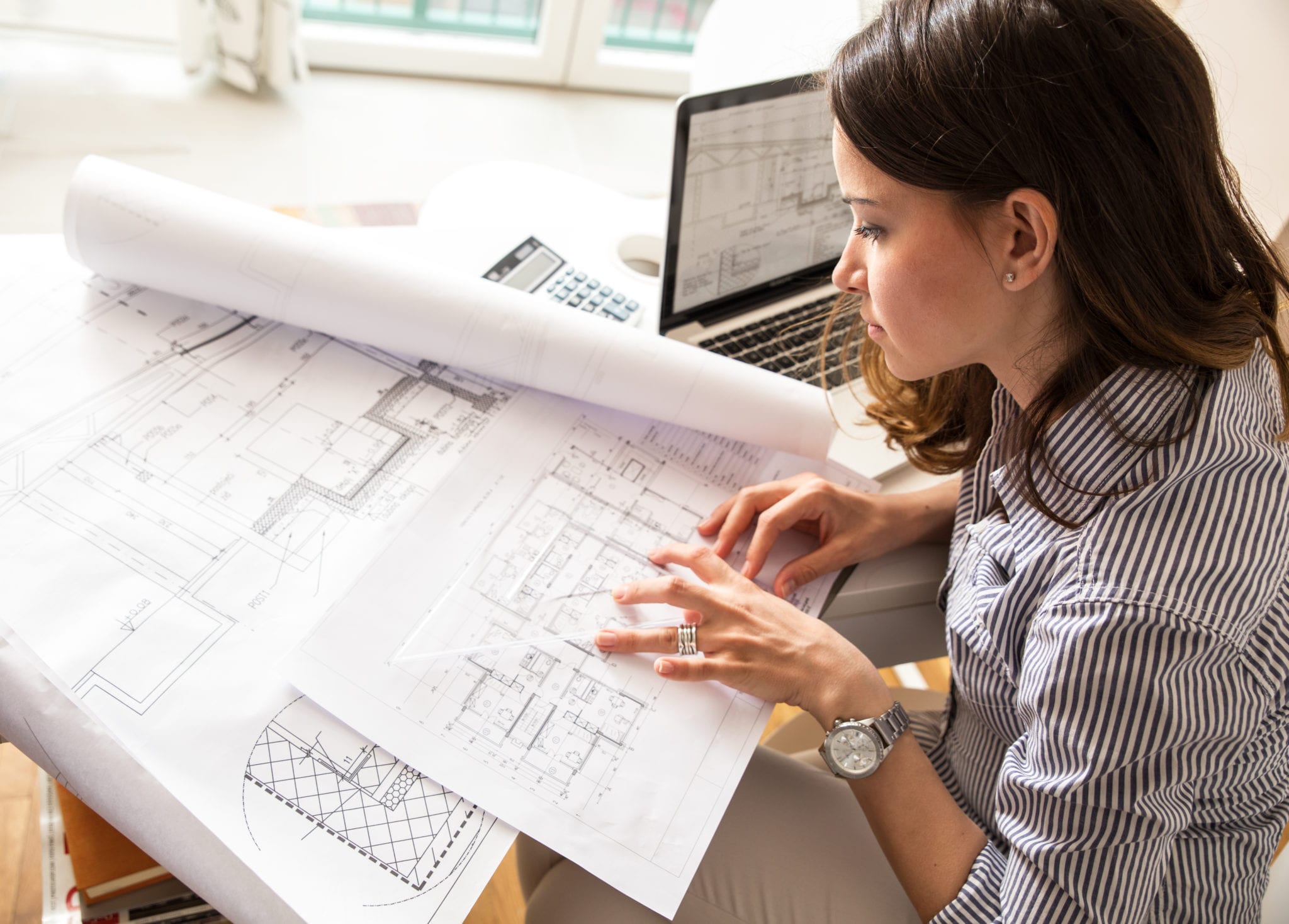 A. Define Measurements: Your dedicated design team will visit your home to take detailed measurements of the existing kitchen space. These measurements are used to develop options for your new kitchen design. Through years of experience working with small kitchens, our team has become creative in fashioning a design that will not only maximize every inch of space, but also one that gives the look and feel of an overall larger kitchen.
 B. Mockups: Your design consultant will now present you with a full mockup that includes the proposed placement of the appliance, lighting, cabinetry, counters and beyond. This is your time to ask questions, explore alternatives and make any adjustments to the design plan.
 C. Budgeting: Your project manager will oversee the budget and insure the project  remains on target within your desired budget. We keep the lines of communication open and up front so you have time to consider any revised costs associated with design changes you may request. Because we are a full-service kitchen design company, there are never any surprise hidden fees from third party contractors. You have one dedicated team for your entire project, and that allows us to keep a close eye on kitchen remodeling costs and deliver on budget.
 D. Aesthetics: Getting the right look and feel is essential to a successful kitchen remodel. We will provide you with a wide variety of photos and concepts from prior kitchen remodel projects to offer you ideas and inspiration.  Once your overall vision is clear, we will work with you to match the finishes on your new cabinetry, countertops, lighting fixtures, flooring, backsplash, and other design elements.
Our designers will work with you to review the aesthetics you hope to achieve
Cabinetry
Countertops
Appliances
Fixtures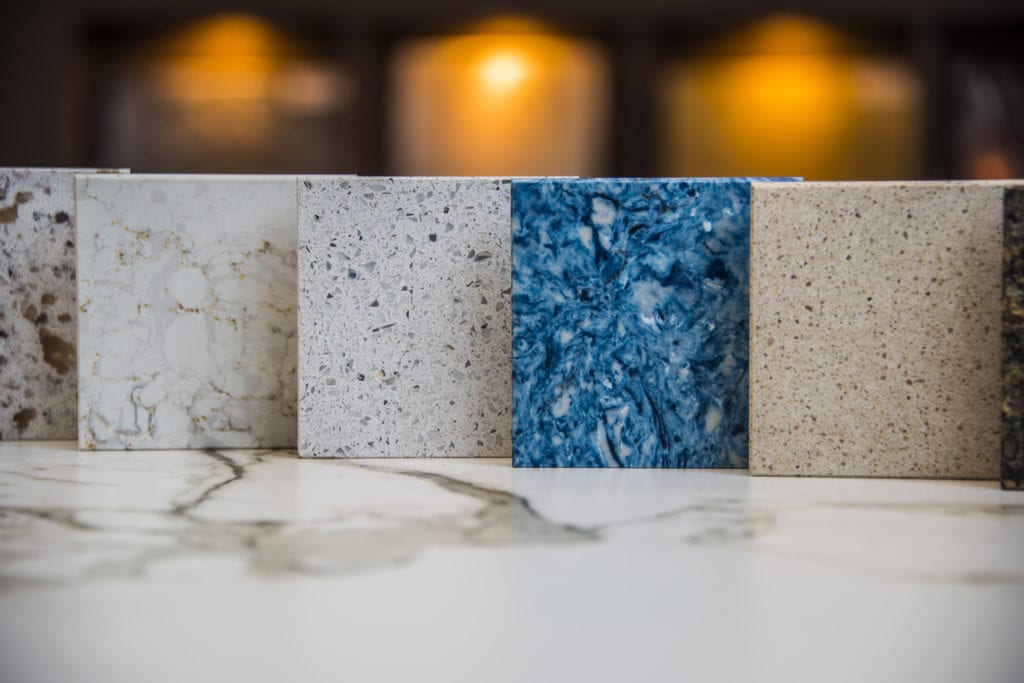 We source the best materials for kitchen renovation from only the best cabinet, countertop, appliance, and fixture suppliers. Our designers will work with you to review the aesthetics you hope to achieve — whether it's something you saw in our showroom or something you saw on television — and will help to determine the best sources for all of the materials we'll need for the job.
A. Cabinetry: We stock cabinetry from a range of local and international cabinet makers in both modern and traditional styles. We will commission cabinet projects in any finish, style, or material.
B. Countertops: We will source any type of countertop you desire, including quartz (Caesarstone, Sile Stone, Zodiaq), Ice Stone (Recycled Glass and Concrete), natural stone, granite, wood, glass, stainless steel, concrete, and Richlite (recycled paper product).
C. Appliances: We will source any appliance from any manufacturer you desire. We will be happy to consult you on different types of appliances, appliance manufacturers, and what might fit your needs the best.
D. Fixtures: We will work with you to choose the right fixtures including kitchen sinks, faucets, knobs, hoods, backsplashes, lighting, and more.
E. Flooring: From wood floors to porcelain tiles, your kitchen floor needs to be as beautiful as it durable. We will work with you to ensure that the floor in your kitchen last through spills, leaks, scratches, and more.
PHASE 3 –
Renovation & Installation
Our team of kitchen remodeling contractors and designers is unparalleled in their professionalism and craftsmanship.
Our streamlined full-service process means working with one team — with one vision — for the entire project.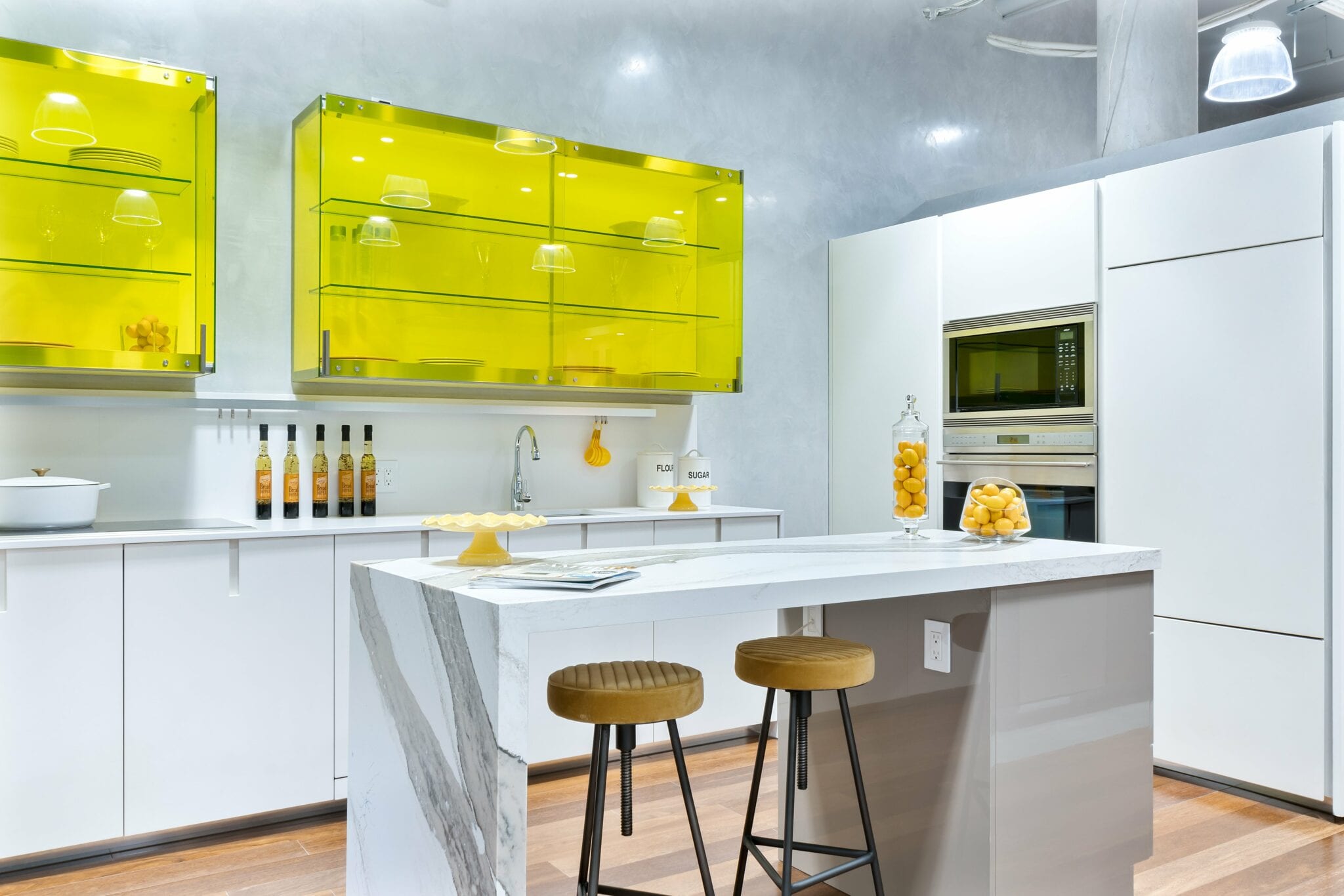 Here's where the magic happens. Our streamlined renovation and installation process provides you with one dedicated project team from start to finish. Our team of professional kitchen remodeling contractors in NYC will work closely with the designer to ensure your vision— your dream kitchen— becomes your reality.
Our contractors and installers pride themselves on their skilled craftsmanship, and your complete team will work together from day 1 until completion to ensure we have delivered a top-notch finished project that's on budget, on schedule and uncompromising quality.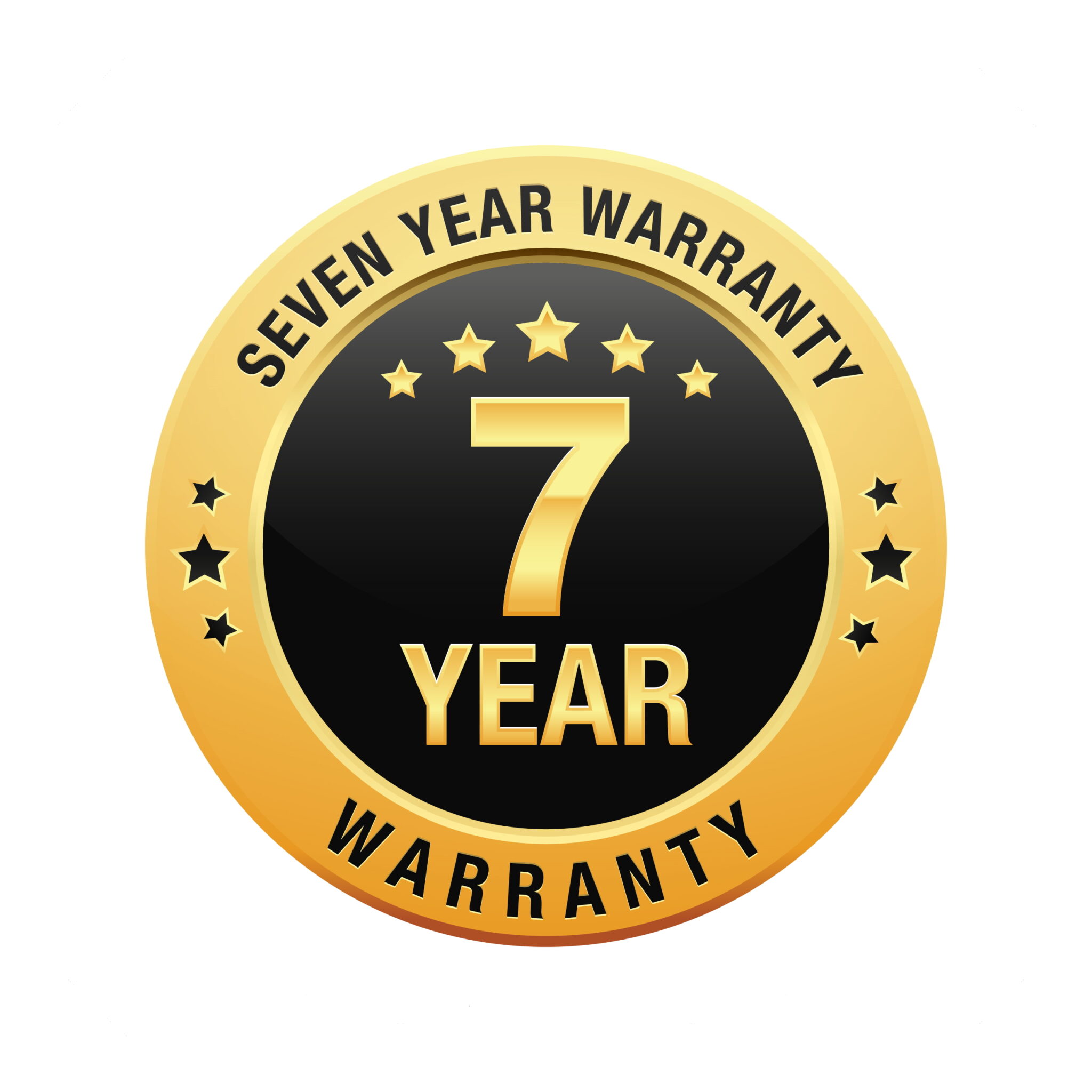 Worry Free 7 Year Warranty
We take pride in our exceptional quality craftsmanship and service. Every Klein Kitchen and Bath contractor is fully licensed and insured, and our trusted name amongst our customers  means the world to us. As proof, we don't just walk away from your project when the work is completed. We provide every customer with our worry free 7 year warranty on all of our kitchen remodeling work. We are grateful for your trust and truly honored to be welcome into your home.
Manhattan Kitchen Showroom
Over 5000 feet of bathroom and kitchen displays can be found at our NYC kitchen showroom in Flatiron. Equally impressive are the stunning kitchens on display at our Upper East Side Manhattan Showroom. Drop by or schedule a Free Consultation with one of our kitchen designers to see and feel cabinets, countertops, tiles and more!
Common Kitchen Remodeling Questions
How much does it cost to renovate a kitchen in NYC?
Kitchen remodeling costs depend on the size of your space and the style, design and extent of remodel. With Klein you are guaranteed that the quality and workmanship is always the best. Whether you are looking for a full gut renovation or a partial remodel we are happy to work within your budget and taste to ensure you full satisfaction.
How long does a kitchen renovation project take?
Kitchen renovations can take from as little as a few weeks to a number of months depending on the scope of your project, including the size of the space, specific materials selected, customizations and building regulations.
Do you need a permit to remodel a kitchen in NY?
New York has many rules and building regulations and Klein Kitchen and Bath are experts in understanding which permits are required when, and how to go about obtaining the necessary paperwork. We will review and guide you through the process.
Contact Our Design Experts Today
Have a question? Get in touch with the Klein Kitchen and Bath team!
Contact Our Design Experts Today
Have a question? Get in touch with the Klein Kitchen and Bath team!