The material you choose for your kitchen floor is the basis – you might say, the floor – for the entire room. It needs to be resilient to withstand heavy traffic and frequent spills, yet elegant and simple to clean. We offer so many great materials, in so many different looks, whatever you choose you'll be marrying great functionality with great style.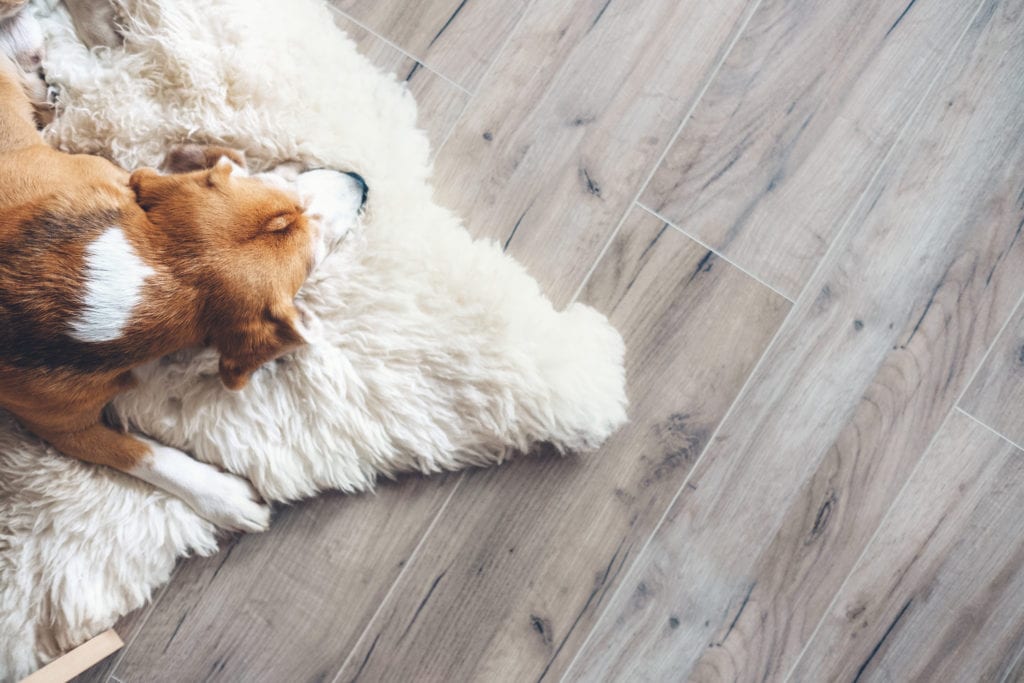 Hardwood
For any home with an open plan, hardwood flooring is ideal. Extended from a living or dining space into the kitchen, hardwood creates a cohesive look. And of course hardwood is durable, long-lasting, moisture-resistant and very low maintenance. And because this look never goes out of style, it's a good long-term investment for any home. What's the best wood flooring for a kitchen? There are so many "bests"! For example, while bamboo is technically a grass, strand-woven bamboo is two to three times harder than most hardwoods. Recently, for its ability to resist dents, dings and scratches, bamboo flooring in a kitchen has become very popular. It's one of many options we give you.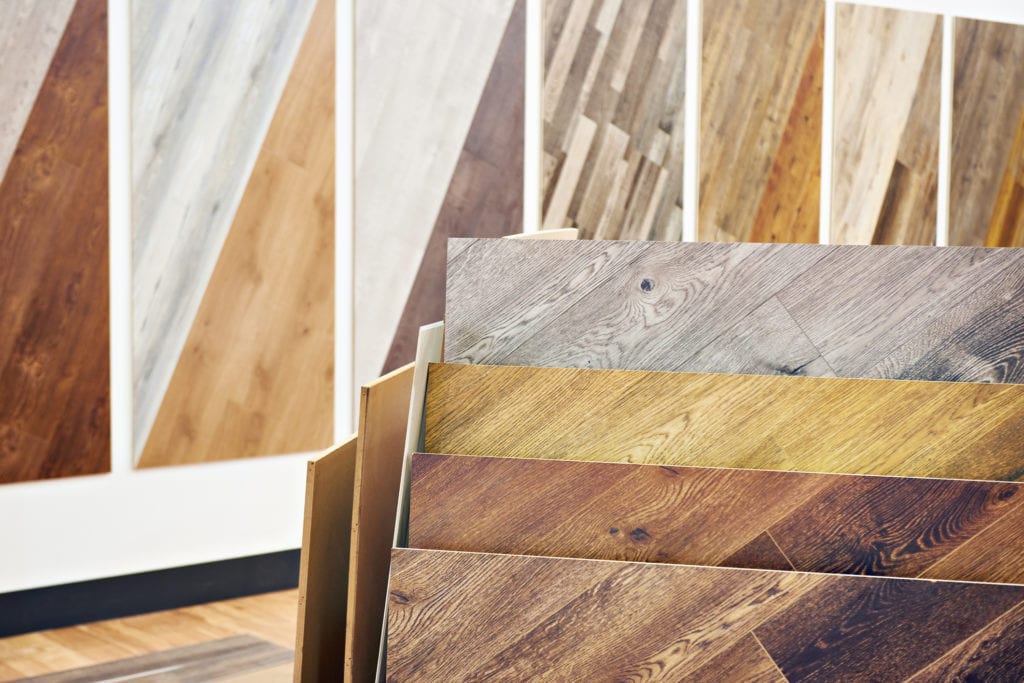 Kitchen floor tiles
Here, too, you have many options.  We can give you a ceramic tile kitchen floor…a terracotta tile kitchen floor…porcelain kitchen floor tiles…a stone kitchen floor…a marble kitchen floor…a brick kitchen floor…a concrete kitchen floor…and restaurant kitchen floor tile.  Granite and slate hold up under the everyday wear and tear on a kitchen floor.  And granite can be given slip-resistant surface, making tile safer without granite's premium look.  Slate is also durable but requires a bit of maintenance.  Travertine tiles have a great fibrous or concentric look and come in many colors: white, tan and a variety of rusts.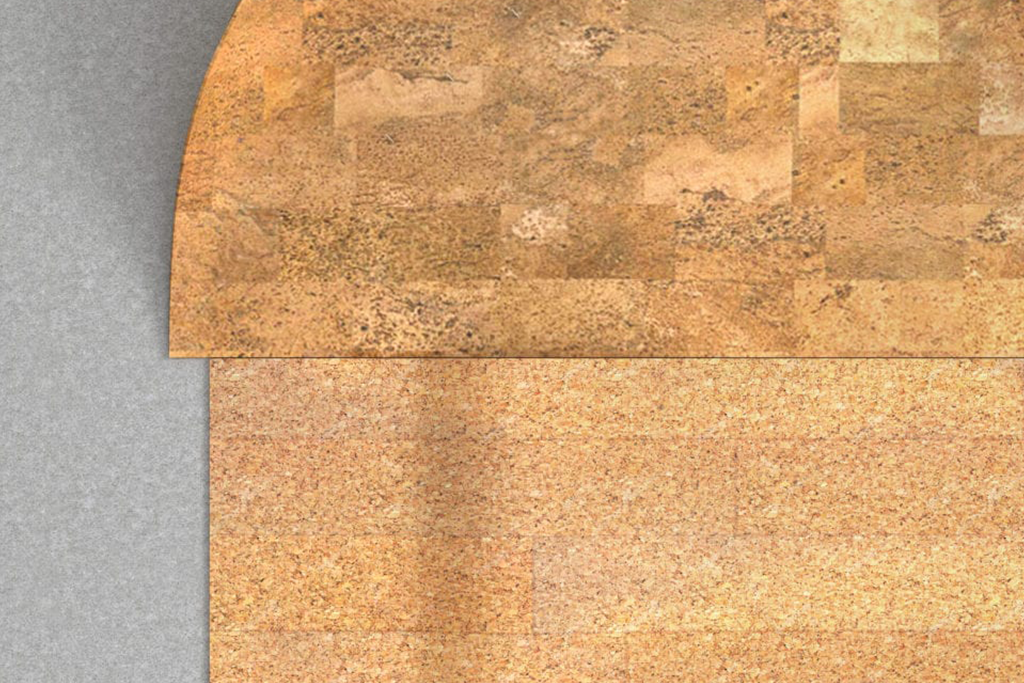 Cork
No longer just for backsplashes and countertops, cork is becoming more popular for flooring. It's naturally antimicrobial, it's very low maintenance and its cushy texture is easy on the feet when standing and preparing food. And since cork comes from the bark of trees, it's eco-friendly.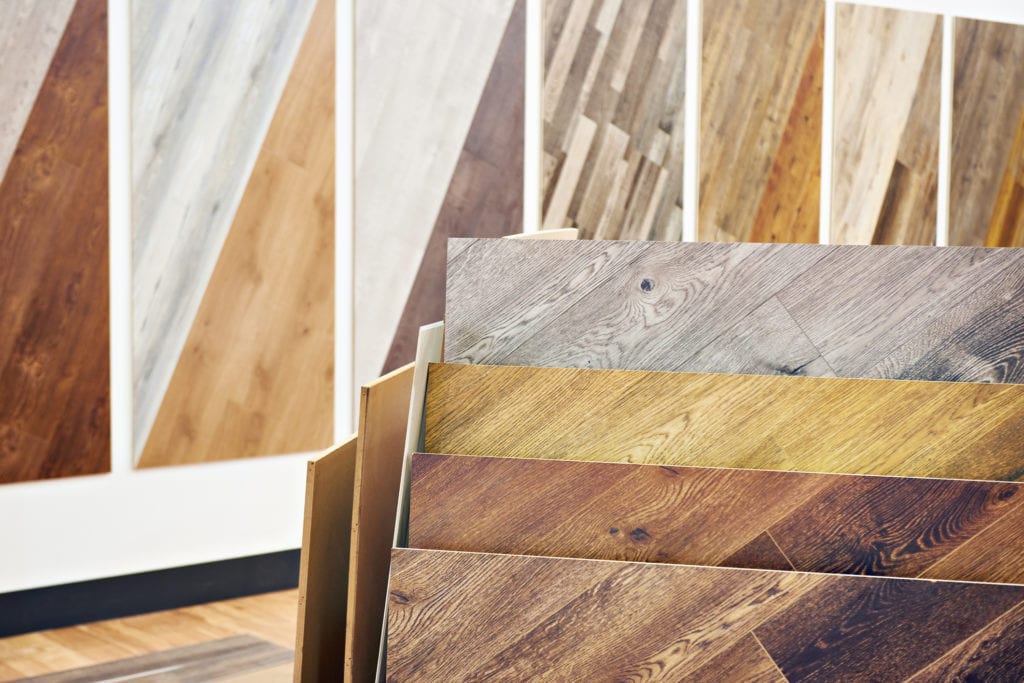 Colors
We can give you a white kitchen floor…a black kitchen floor…a grey kitchen floor…a dark kitchen floor…and more.