Home Visit
A Klein design expert will come meet with you in the comfort of your own home. You will discuss your renovation ideas, vision and general budget for your project. This is a free consultation that will help us understand your wants and needs and ensure we have the details needed to proceed with your project.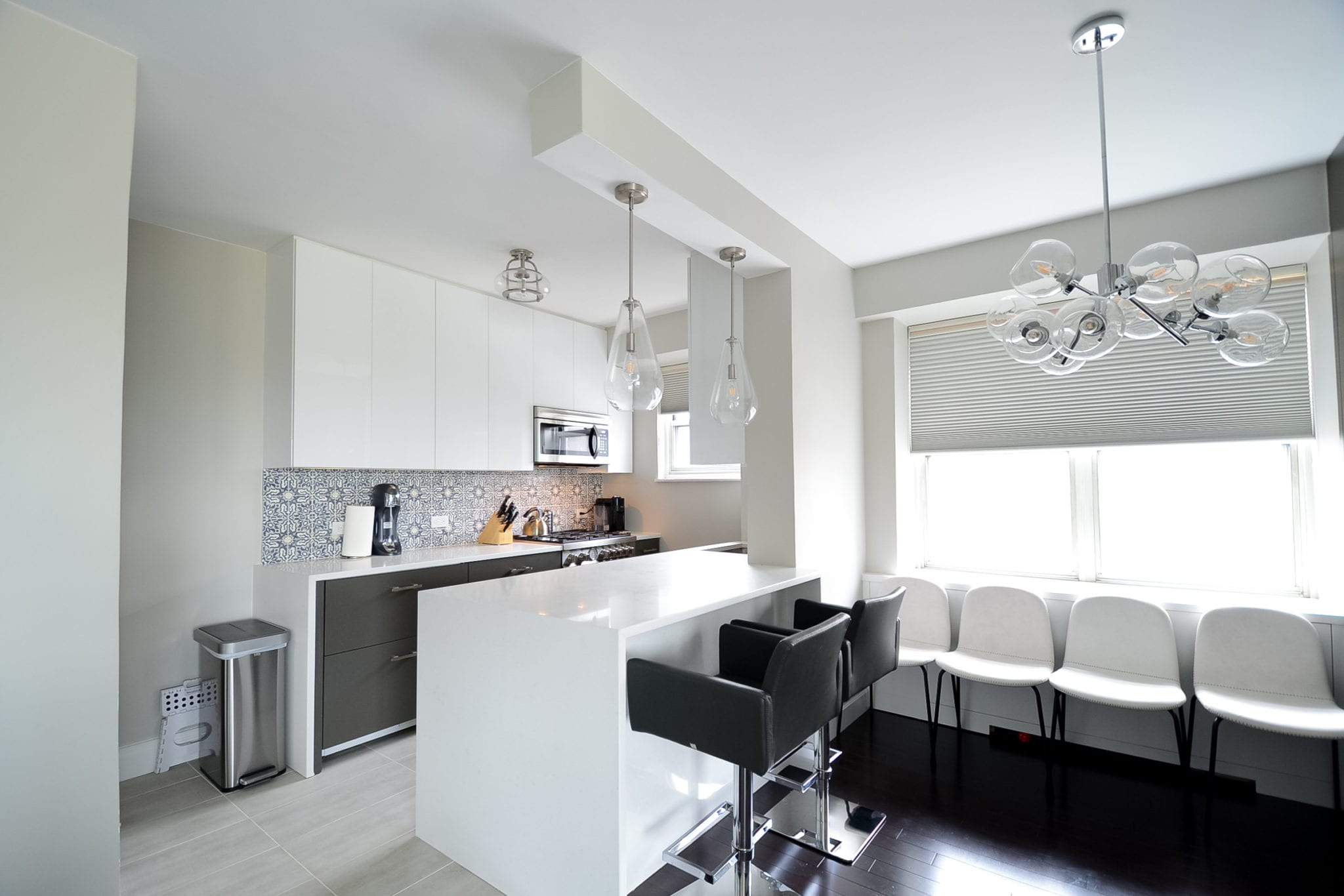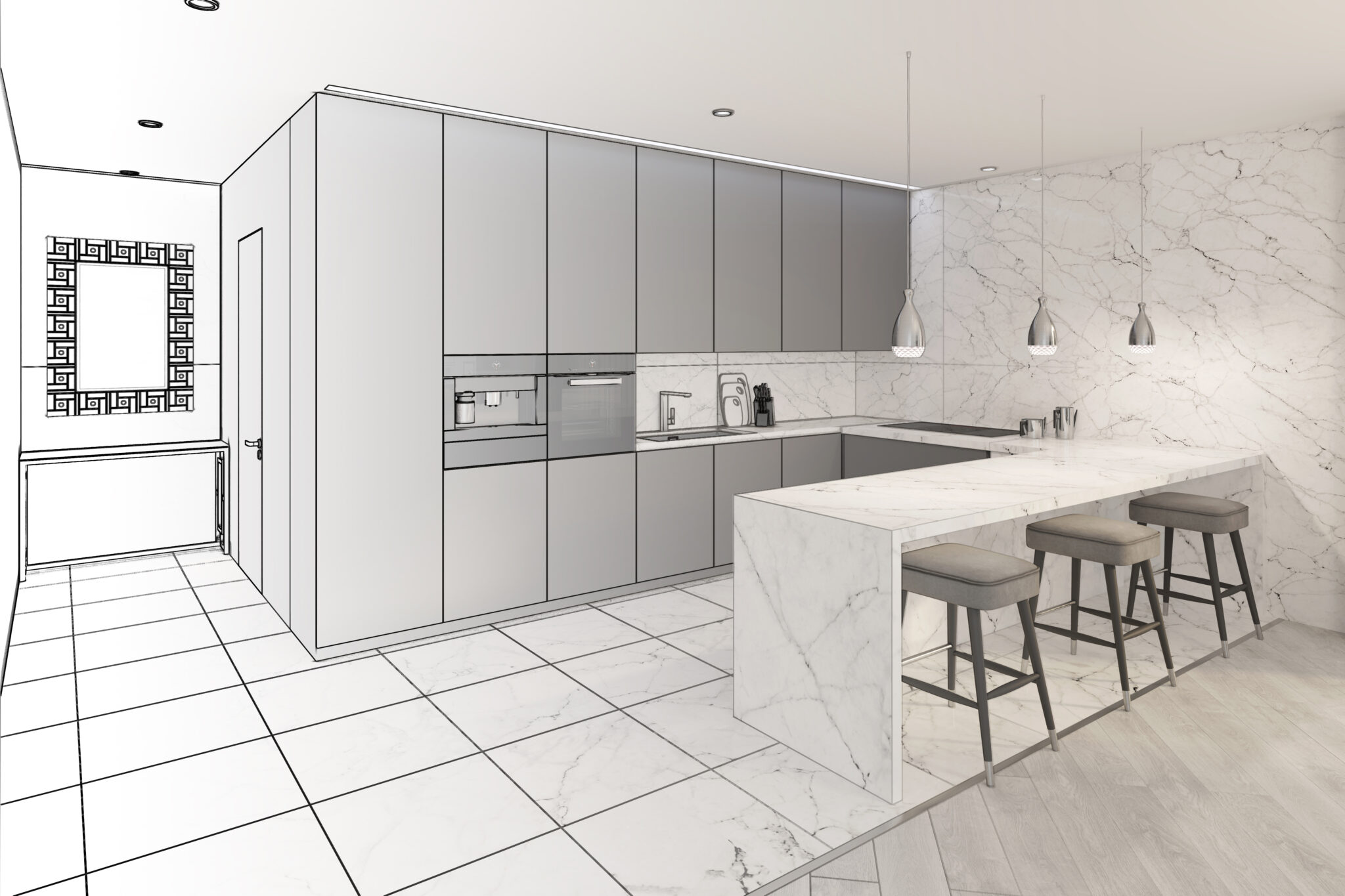 Design Development
Our team will return to your home to take precise measurements of all the spaces that will be remodeled. Now the design team is equipped to prepare multiple three dimensional design plans to review with you.
Showroom Meeting
You will meet in one of our showrooms with your personal design team and they will present several mockup design options. While you're visiting our showroom you will have the chance to browse through many samples and share your preference of materials, fixtures, finishes and overall layout.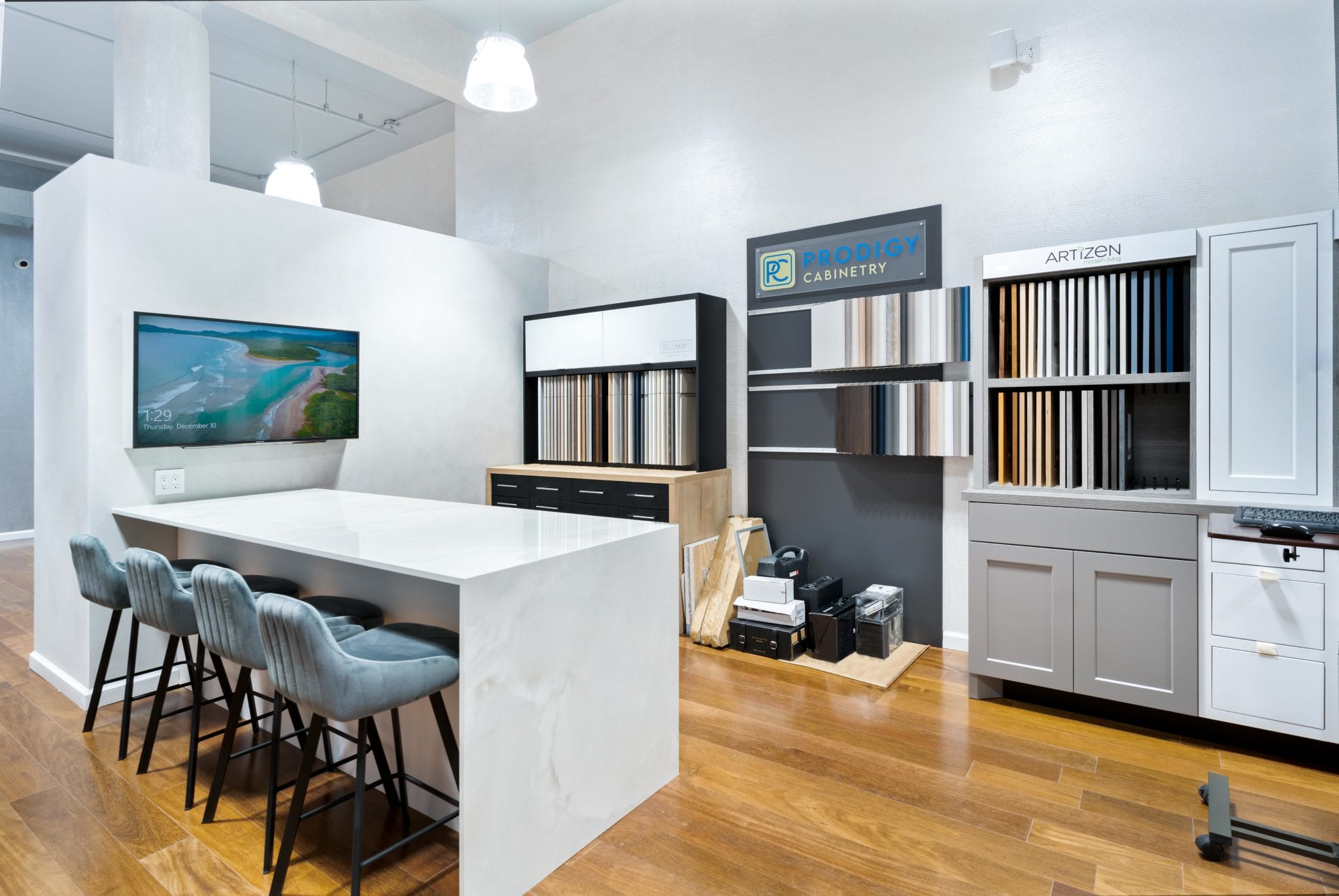 Since our showrooms are full of gorgeous sample rooms, you and we can walk around and discuss what would work with, and enhance, your renovation. And if there's something you've seen on TV or in a magazine, we can discuss how to incorporate it.
And we work out a budget with you. Because we're a full-service renovation company, you'll find budgeting is streamlined. Step 3 is an opportunity for you and we to hone in on a design and make changes in it.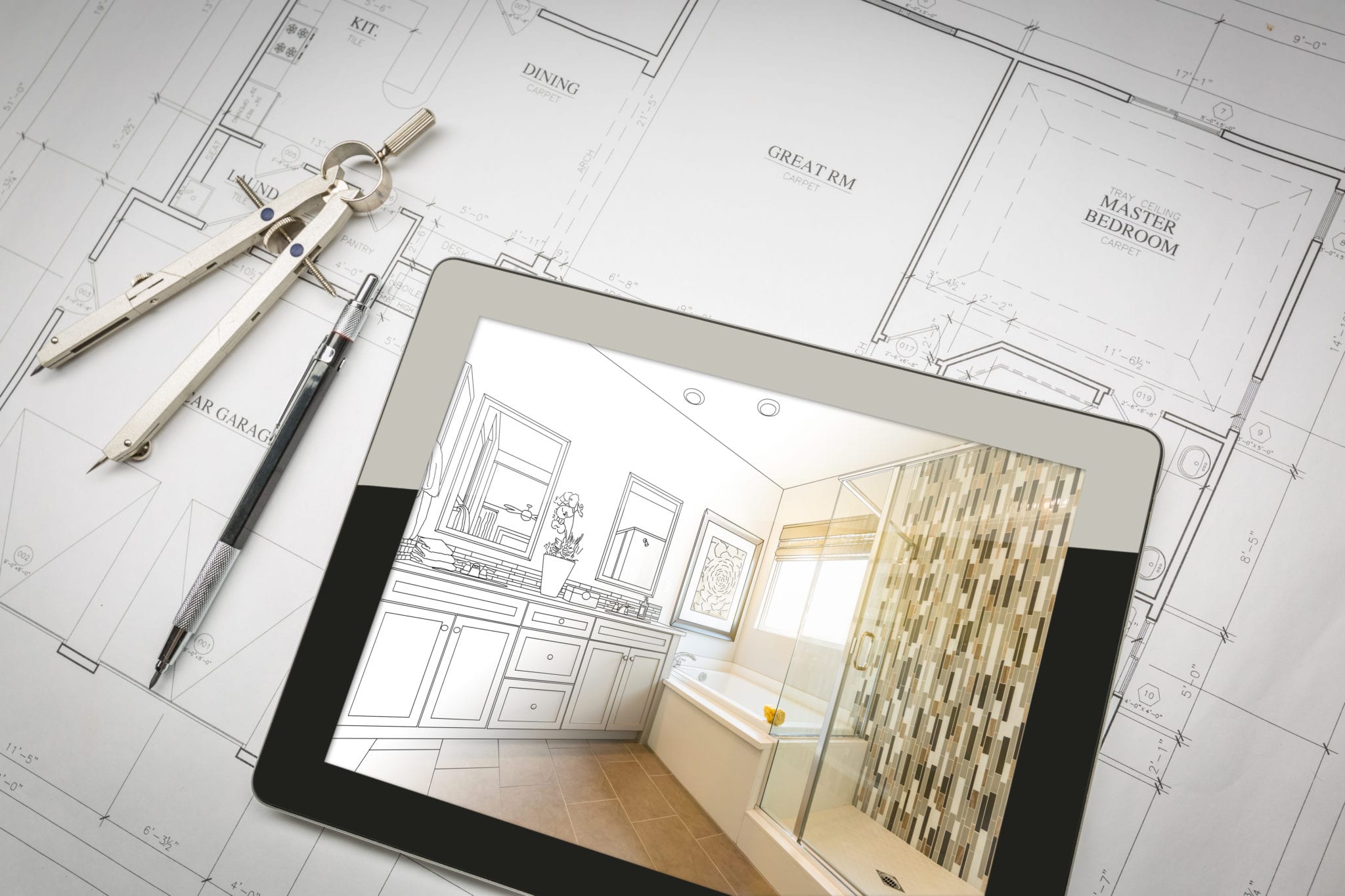 Design Approval
During this meeting, you will review all the requests you made in the previous meetings and make a final decision on your project design. This is also a great time to discuss some of the finer details to be incorporated, and discuss the project budget based on the plans presented. If the plan meets with your approval, then it's time to turn your plan into a reality.
Whether you are remodeling a kitchen or bathroom —or both—the materials you select will be reflective of your personal style and ensure we turn the design on paper into a complete transformation of your space. Together with your dedicated designer, it's now time to choose all the elements needed including: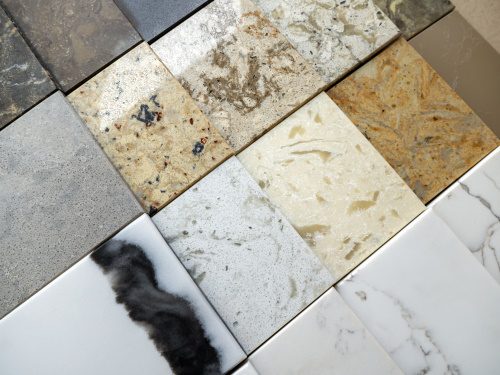 Kitchen and bathroom countertops
We can provide whatever you want, including quartz (Caesarstone, Sile Stone and Zodiaq), ice stone (recycled glass and concrete), natural stone, granite, wood, glass, stainless steel, concrete and richlite (recycled paper).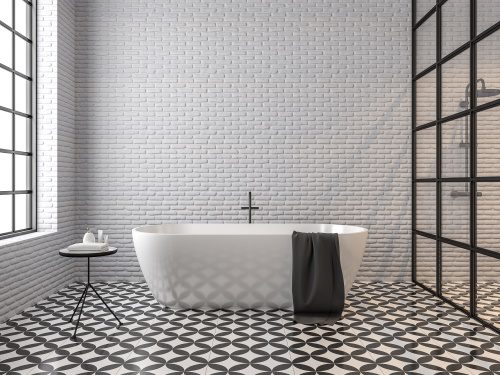 Kitchen and bathroom tile
We can provide the best porcelain, ceramic, glass, stone, wood and more. And, in tiling, we can create decorative accents for floors and walls.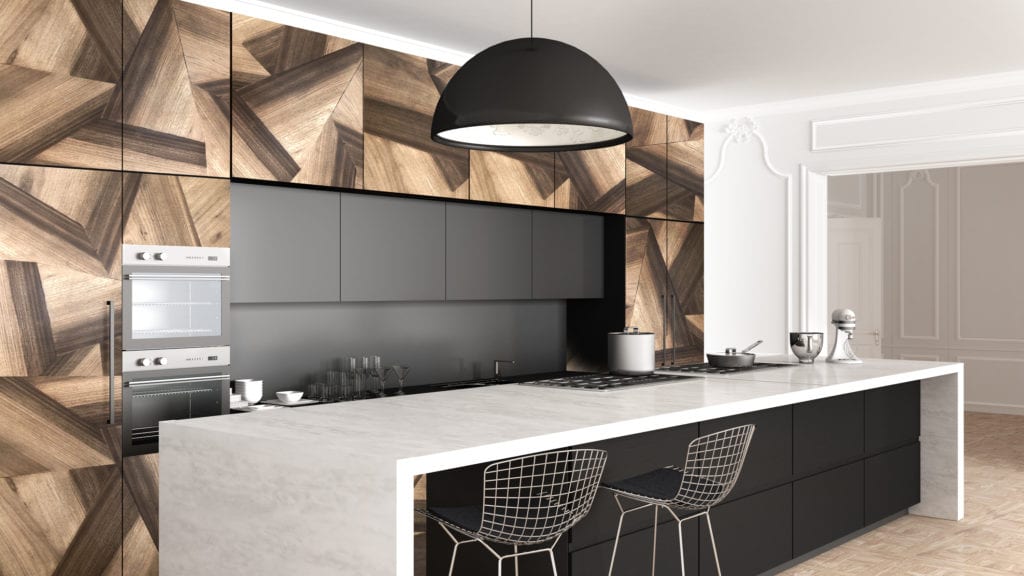 Kitchen and bathroom lighting & Kitchen appliances
Here, too, we can give you whatever you want.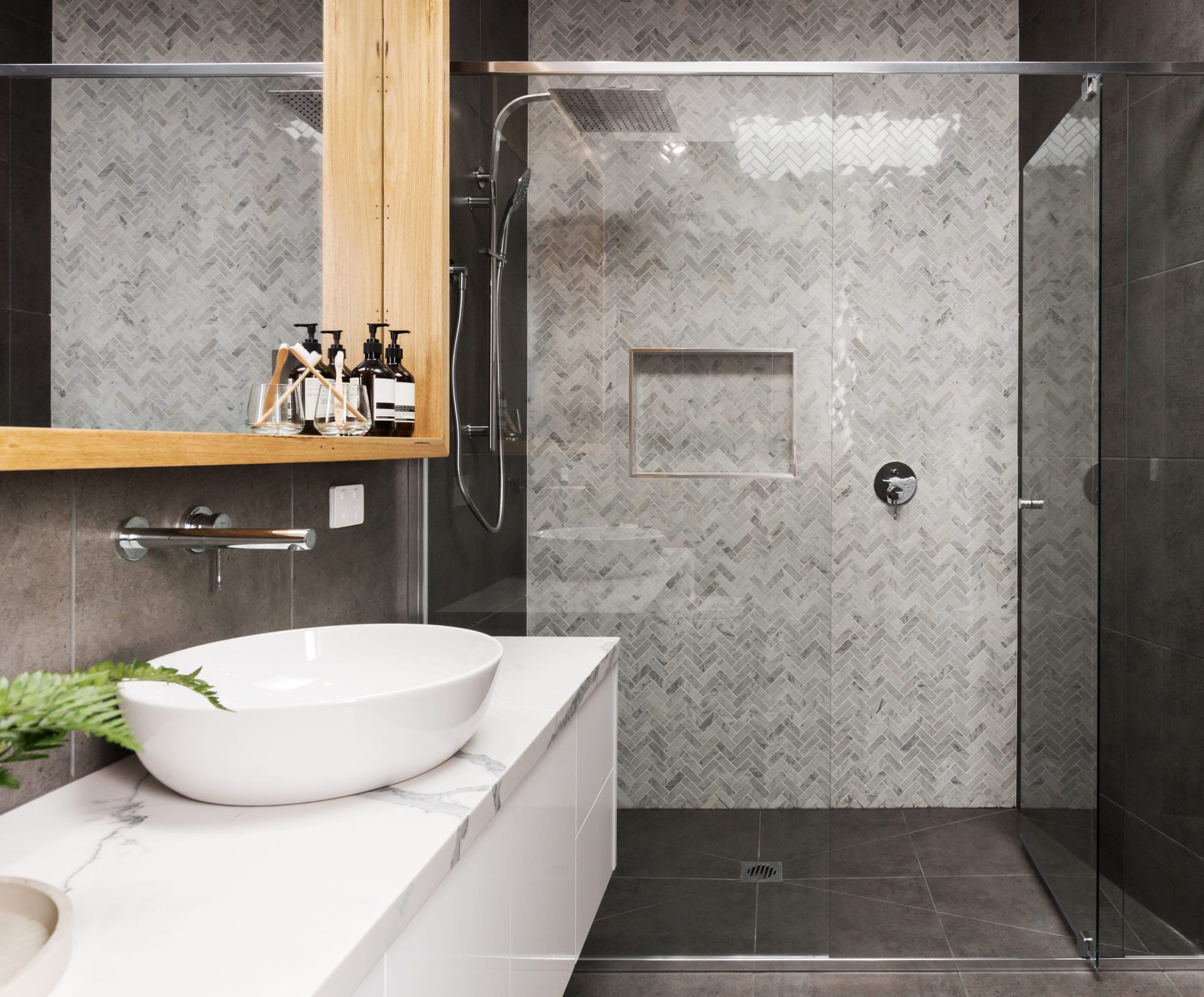 Bathroom appliances
The best tubs, showers, toilets, bidets and sinks and backsplashes. And the best vanities. And we can provide luxury items including saunas, steam showers, spas, whirlpools and advanced jets and electronics.
Before the project can begin, all the materials must be delivered to the site. We will review every item with you for approval before the contractors begin. This step is crucial to avoid any surprises later on.
Step Three – Renovation & Installation
Permits and Paperwork
Klein Kitchen and Bath ensures every step of the project is streamlined and efficient. We do the running around NYC to obtain and submit all the required drawings and secure the building, plumbing and electrical permits. Upon final completion of your project, we will schedule a visit for the city inspector to provide the final approval and sign off on the completed work.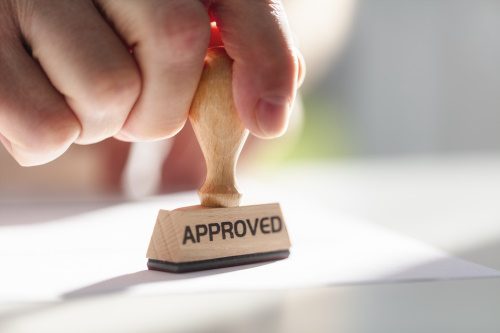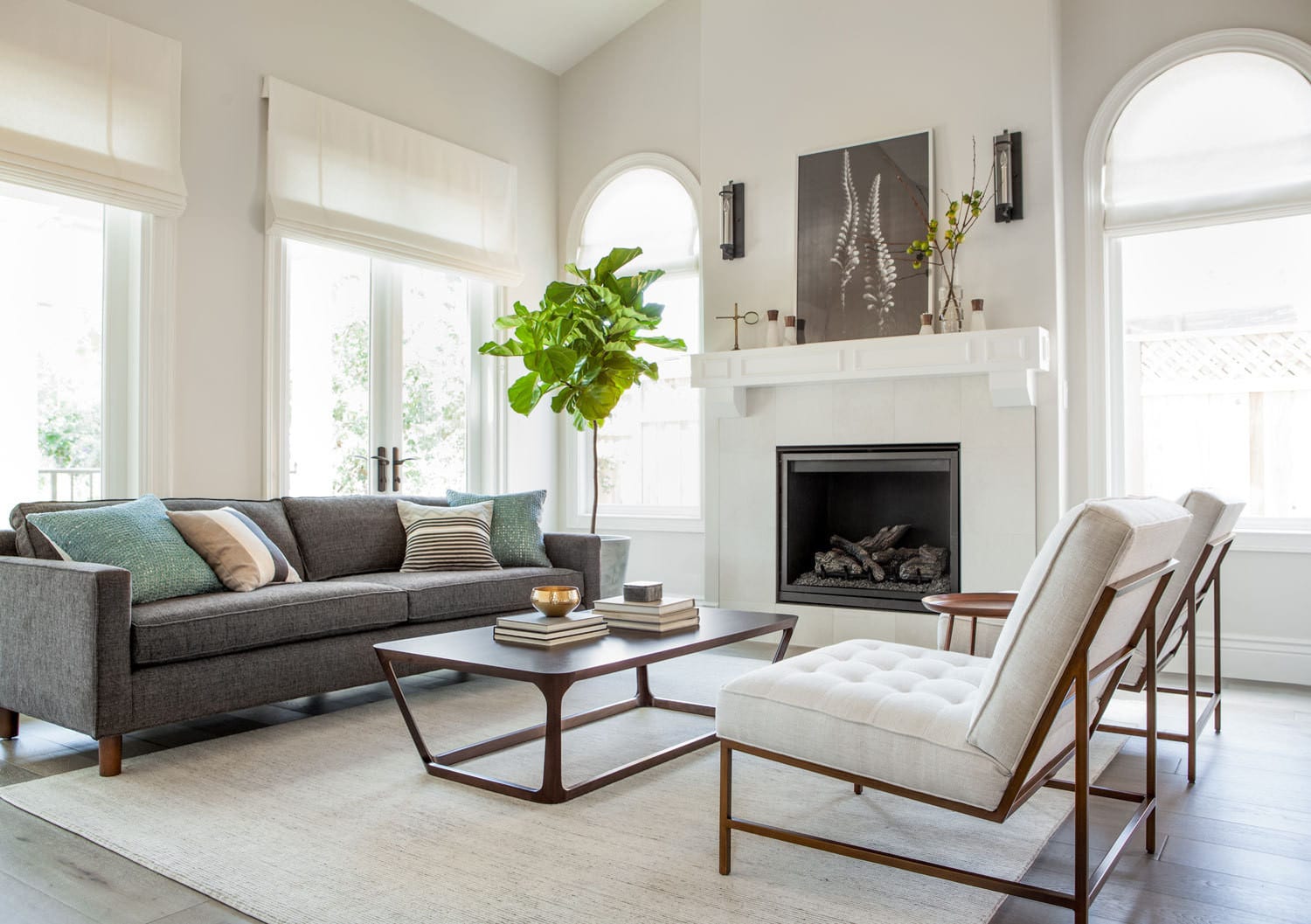 Walk Through
Before the demolition and renovation begins, your dedicated project team will conduct a walk through with you at your home, reviewing in detail how the work is going to be done. At every stage of your project, we want to ensure you are informed and included in the process so there are no mysteries or surprises along the way.
Let's Get To Work
After all the planning, reviewing and approving, it's finally time to make it happen. Your project manager will be your eyes and ears throughout the renovation and installation, overseeing the team of contractors and installers to ensure things run smoothly, and any questions the team has are answered promptly to avoid unnecessary delays. This renovation and installation team is dedicated to your project and they are all professionals with proven craftsmanship and professionalism.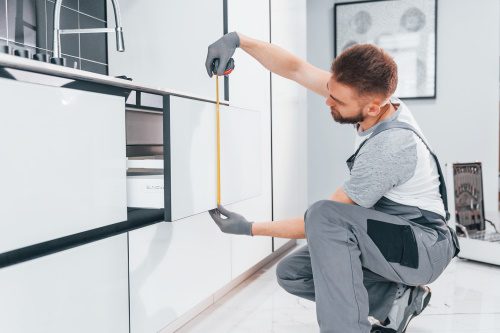 Keep In Touch
Your project manager will keep you in the loop with project status and updates. The lines of communication are always open, and you can always reach out with any questions or requests at any time.
Sign Off
Congratulations! Your project is completed. A final walk through will be scheduled with you to confirm your complete satisfaction with every detail of your new kitchen or bathroom.
Book Now To Meet With Our Design Team
Have a question? Get in touch with Klein Kitchen and Bath !