Calling all who are interested in the latest kitchen and bathroom design trends; Klein Kitchen and Bath is excited to launch Spring 2019 renovation season in their newest showroom in midtown. We encourage all in the home industry: interior designers, NYC contractors, architects, NYC realtors, or those who are looking to become inspired before renovating their Manhattan home.
Join us for a cocktail, and some light eats as we give you a tour around our newest 3,000 square foot showroom.
227 E57th Street
New York NY 10022
April 4 2019
17.30-20.30
The Klein Kitchen and Bath team would love to meet you!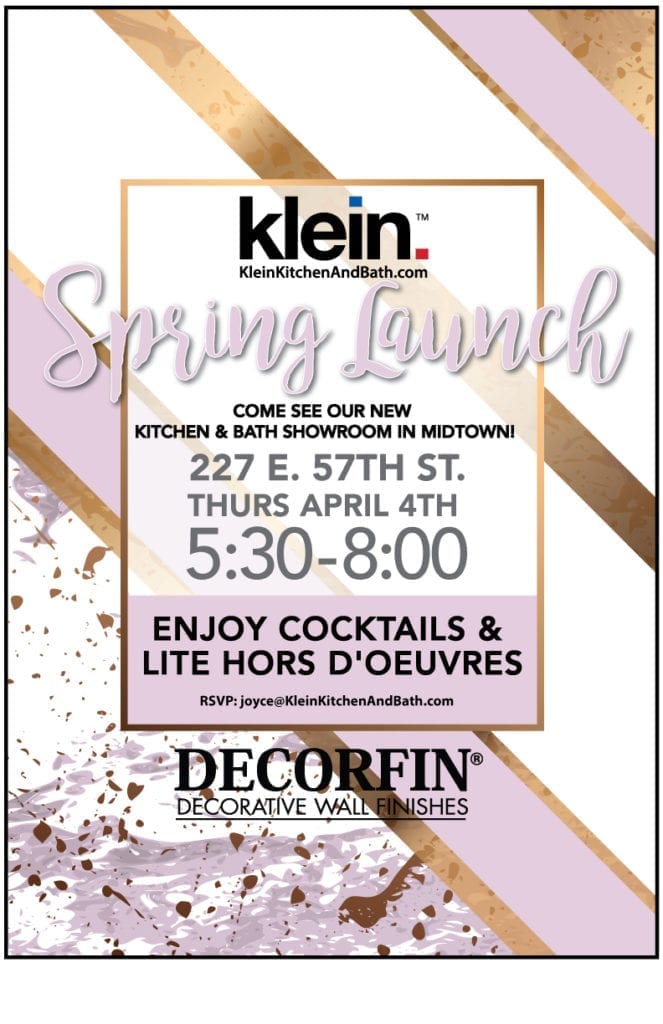 Download the Klein-SpringEvent-Flyer