Our team took a trip to the NY NOW convention this past Monday to catch up on all of the newest trends in textiles, design accessories, and lifestyle trends! With over 2,300 booths and 100,000+ brands to examine, we were able to pull out a few key trends that we think are going to impact the design industry this year!
You'll definitely see gold everywhere this year! From mirrors. to gilded flatware, to a shimmering threads in pillows it seems like gold is the main metallic finish of 2020. There are countless ways you can incorporate this luxurious hue into your home, both subtally and overtly. For instance a great subtle nod would be a gold veined marble in your kitchen, brought out with beautiful gold rimmed flatware! In your bathroom, consider matte gold fixtures for your sink and shower, pair with a stunning black tile for a striking look! If you're looking for a more opulent way to express your love for all things gold, a beautiful wall finish with gold woven throughout will not only reflect the light beautifully, but will also make anyone who enters your home stop and say "Wow"!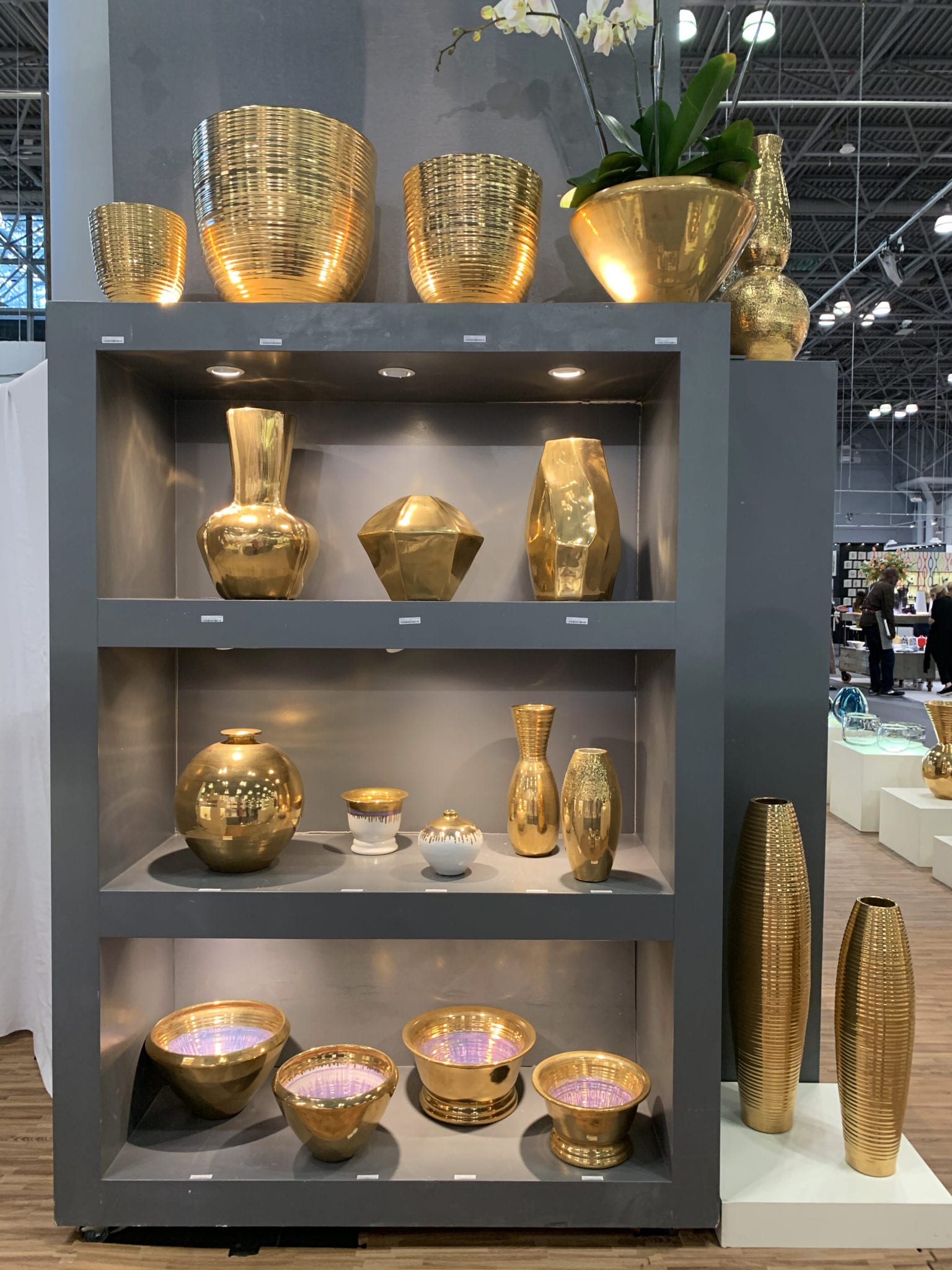 Another trend that we love is all of the natural textures that are showing up. From crystal lamps, to natural fiber rugs, 2020 is all about the texture! Natural fibers tend to lend towards more sustainable living, something that we have brought up a few other times on our blog (Check out Top 2020 Design Trends) and it seems like it just keeps growing in popularity. Designers and homeowners alike are becoming more and more aware of the impact we are having on the planet, and working to find ways to create solutions that are more eco-friendly and create less waste. Including a reclaimed wood dining table, a stunning fair-trade rug, or breezy natural linen bedding can make your home feel effortlessly natural and also help reduce your carbon footprint.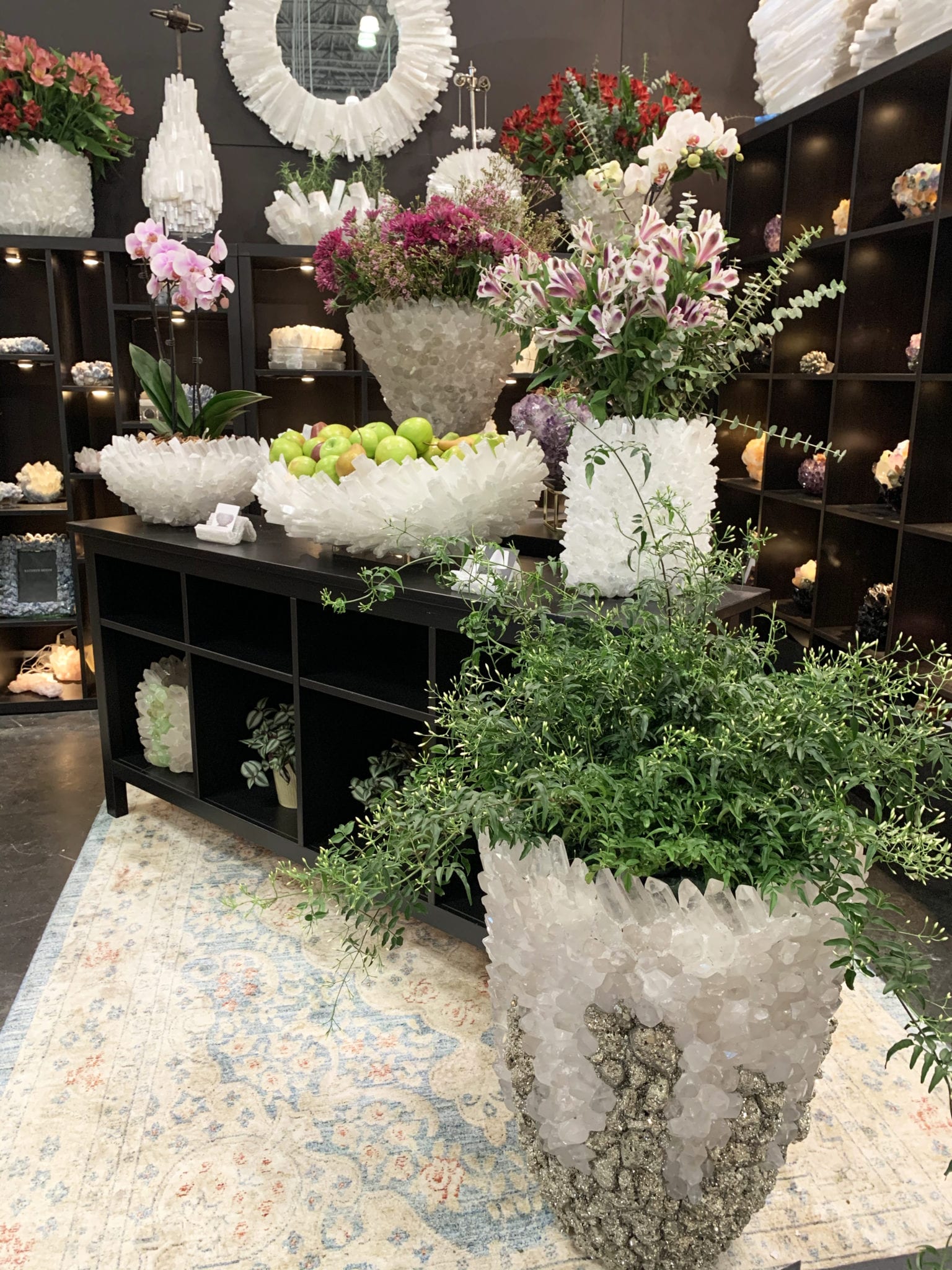 Shades of blues, greens, and cool greys dominated the showfloor. Blue's ranging from dark navy, all the way to light baby blues could be seen in bedding, furniture, and home accessories. With Classic Blue being the color of the year by Pantone, it seems that interior designers and fashion designers alike have taken this to heart and used it as one of the prevailing colors of 2020. Calming tones of seafoam and moss greens, along with cooler grey tones complimented the sea of blues perfectly, creating an idyllic color pallet for the coming year. Incorporating color isn't as difficult as you might think either! Kitchen Cabinets are a great way to experiment with a pop of color. In your bathroom, colored tiles can create a great visual resting place and break up the monotony of a single toned room!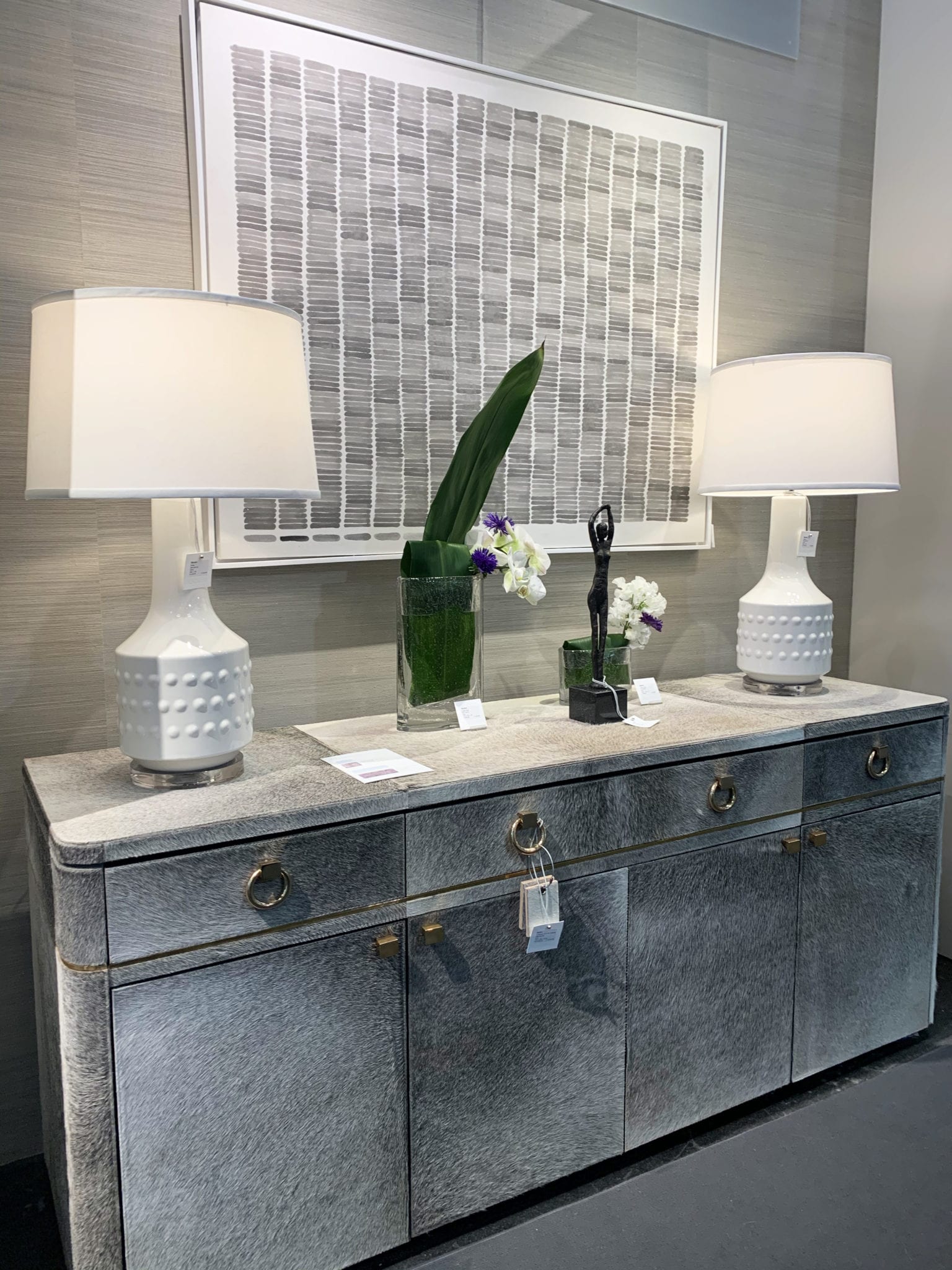 Finally, small businesses will be at the forefront of the interior design industry this year. Countless small businesses were featured throughout the showfloor, showcasing unique and beautiful wears from handcrafted lighting fixtures, to lounge furniture perfect for any Hamptons getaway! Consumers are veering away from factory made pieces for unique, one of a kind, pieces with a story. Pieces that connect them to the person who made it! Consider adding in a stunning handmade chandelier in your next renovation, or perhaps a featured piece of furniture such as a chair or dresser. Not only are these pieces made with love and care, most of  the time, the materials used will last longer than something you could buy at a chain store!