Bathroom Tiles
Well-planned, beautifully designed, full of comfort.
Why Klein for NYC bathroom remodel?
Why remodel your bathroom?
Your home deserves a beautifully designed, relaxing bathroom that you can unwind and refresh yourself in.
Bathroom updates are one of the top 10 ways a homeowner can increase the value of their home!
Why choose Klein to help you?
We break down the process into an easy 3 step process, so you get your dream bathroom.
We stand beyond our work, we offer a full 5 year warranty. Once you invest in us, we are invested in you.
Klein Kitchen and Bath is referred by homeowners throughout NYC for our exquisite work in bathroom remodels.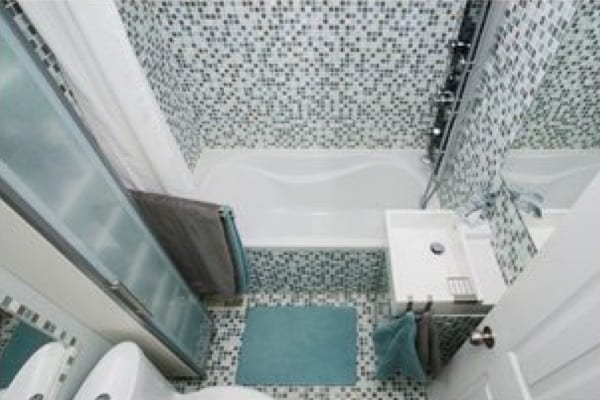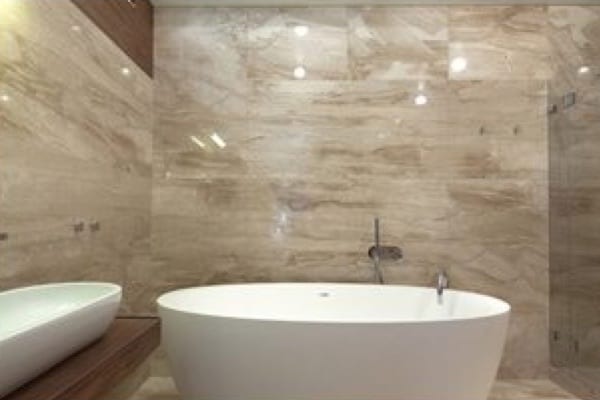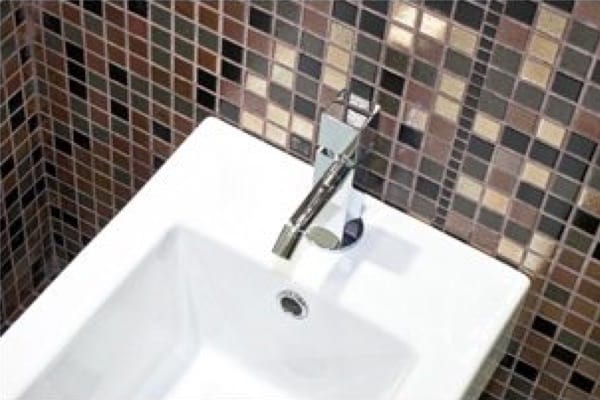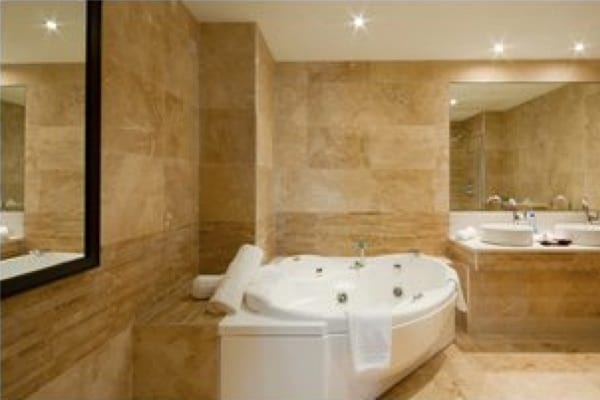 Tile is one of the most commonly used materials in a bathroom, and for good reason. They're easy to clean, protect floors from water damage, and are extremely long-lasting. Although different varieties have vastly different benefits and purposes. Some tiles are more porous and better suited to be used as wall tiles, while others make great shower tile and floor tile.
Here are some tile characteristics of each type in order to help you make a wise decision about what your bathroom needs.
Marble Tiles
---
With its beautiful veins and luxurious appearance, this is a classy and elegant choice for bathroom tiling. Marble is a metamorphic rock, and comes in a variety of shades. However, because this type of rock is very porous, it does require a fairly high level of maintenance. Routine sealing and very gentle cleaning methods are necessary to keep it from staining and damage..
Travertine Tiles
---
Travertine is a type of limestone with a calming earthy appearance. Despite being fairly porous, travertine tile still makes for an excellent bathroom floor tile if properly sealed and maintained.
Ceramic Tiles
---
Instead of being made from hewn natural rock, ceramic tiles are made from clay and other natural minerals. This type of tile is one of the most popular choices for bathroom floors and walls. They're competitively priced, easy to care for, and come in a variety of shapes, sizes, colors, and patterns. The subway tile backsplash pattern is one of the most common designs, and offers a simple and elegant brick pattern.
Porcelain Tiles
---
Porcelain is very similar to ceramic, but is made with a mixture of clay and feldspar. While this can make the tiles a bit more expensive, it also makes the tile more durable and better able to resist absorbing water. Porcelain tiles frequently mimic the appearance of natural stone tiles, giving a striking appearance with the benefit of still being easy to maintain.
Glass Tiles
---
Glass tiles can be used on bathroom walls and borders to give a highly decorative appearance to the room. While glass doesn't absorb any water at all, it isn't a good floor tile, especially in high traffic areas. Instead, glass tile is best used on walls or as a decorative element. Bathroom tile designs featuring glass can make wonderful focal points.
Concrete Tiles
---
Concrete tiles are a great choice for a modern, industrial look. Their resistance to water makes them a great bathroom tile, are also strong and durable. Because concrete can be worked with so easily, there are a huge variety of shapes and textures to choose from.
Our Complete Bathroom Projects
Klein's incredible bathroom designers are dedicated to creating unique, personalized spaces for NYC homeowners.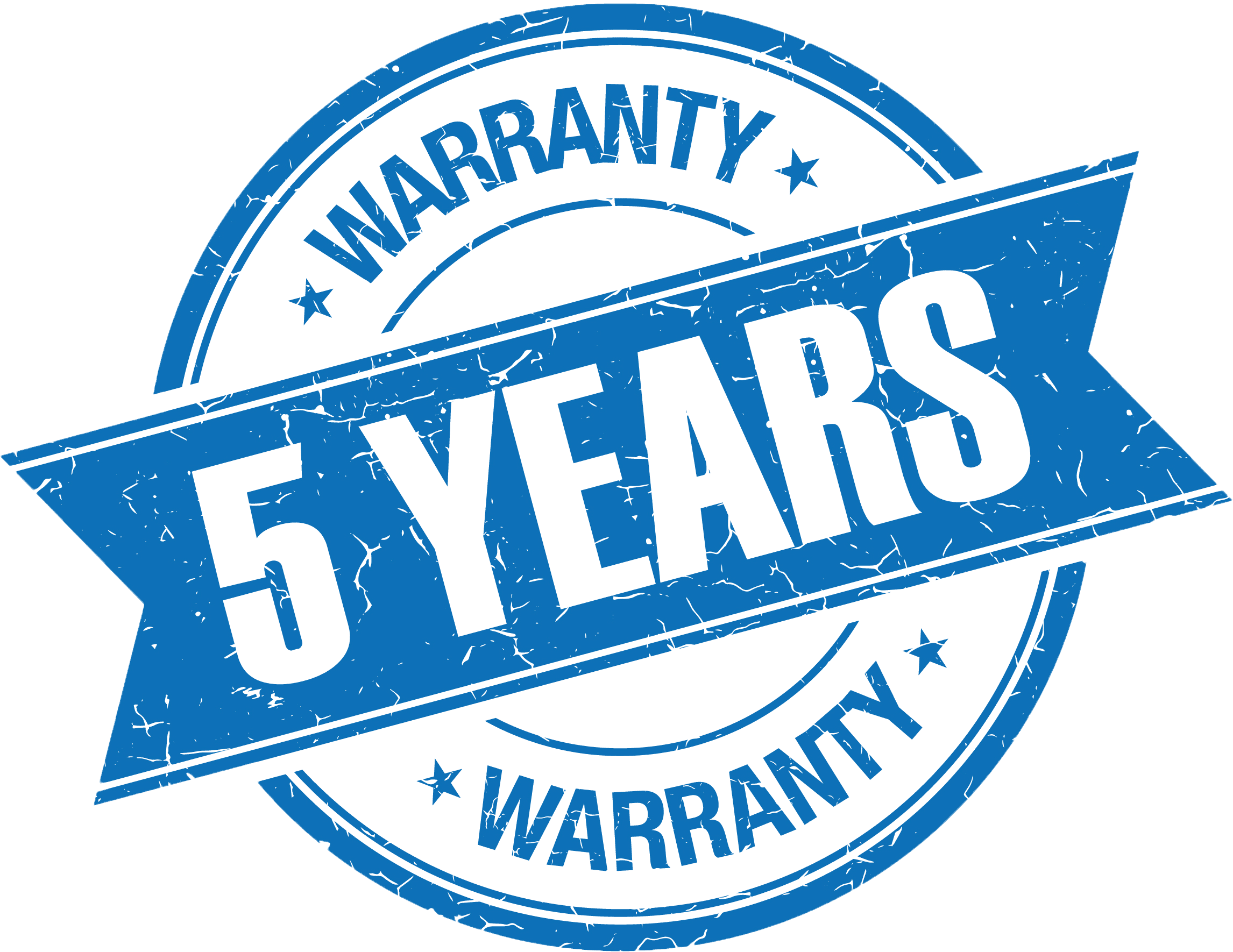 Don't worry with our full 5 Year Warranty
Our contractors are fully licensed and insured, and we give you a five-year warranty on all our labor contracts. We make this promise: You will get from us the highest level of craftsmanship, professionalism and service. We've been transforming New York City homes for years and years, and we are honored to be welcomed into every home we work in. In return for this welcome, we make an unrelenting commitment to unsurpassed quality.
Contact Our Design Experts Today
Have a question? Get in touch with the Klein Kitchen and Bath team!