Thinking of remodeling your bathroom? If you are then I'm sure you've considered the pros and cons to having a bathtub in your home. Tubs can be great for families or those who enjoy luxurious baths, but shower stalls also have their own appeal- beautiful tiling and waterfall showerheads are just a few of the draws towards a shower system over a bathtub. If you have the space, this is by far one of the most important decisions you will make during the design phase of your renovation. Not only will it impact the rest of the design, but it will also impact who can and how they can use your newly remodeled bathroom! Here are some pros and cons for each side so you can make the best decision possible for your home.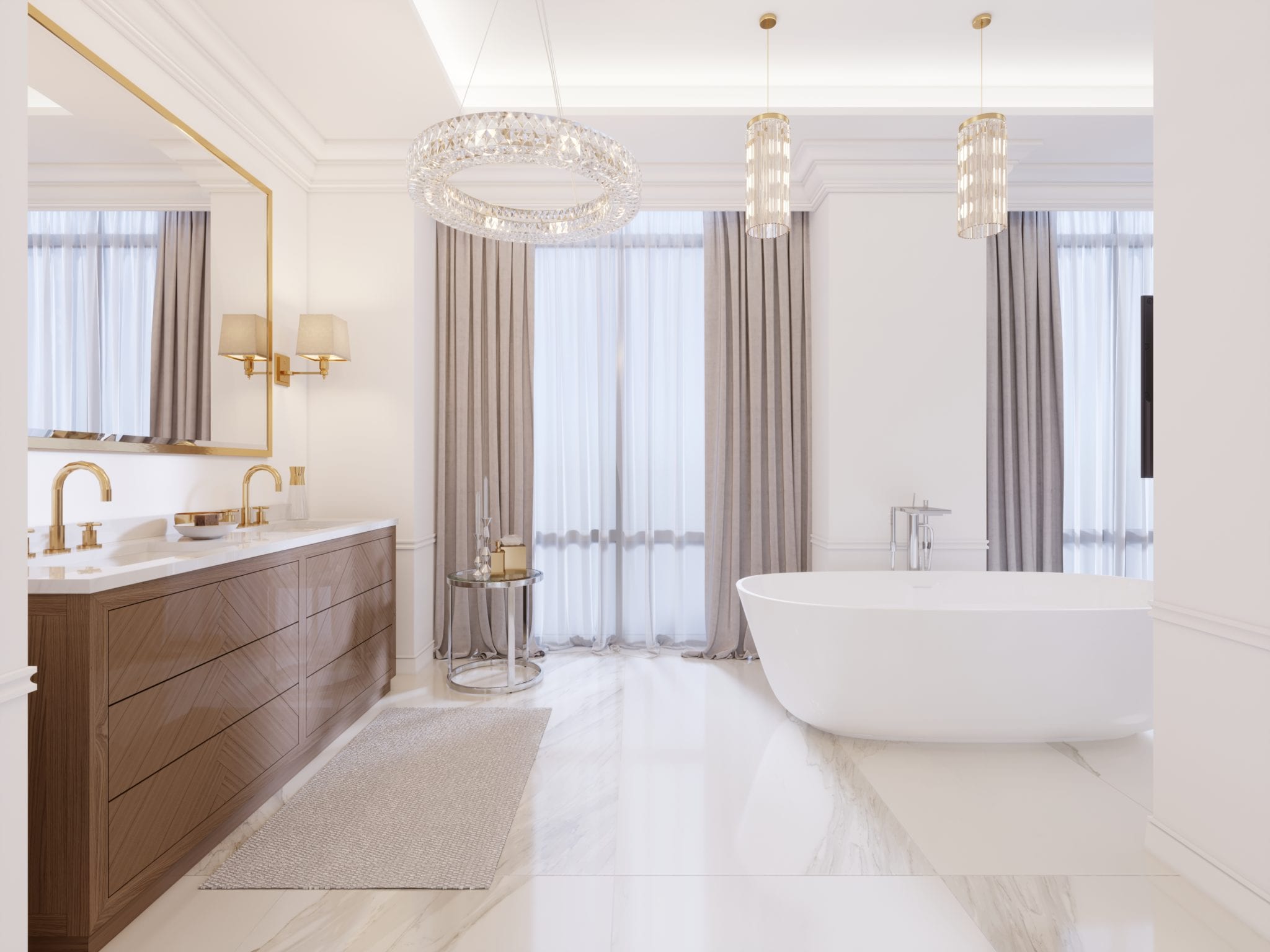 Bathtubs
Pro
Bathtubs Can Raise Property Value
A bathtub is a huge appeal to realtors and potential buyers with kids or pets! Bathtubs make bathing small children easy and also allow for a relaxing soak for the adults. This feature can definitely increase your ROI when it's time to sell your home! Though there is some debate on whether removing a bathtub will necessarily decrease your homes value, a bathtub is considered a marketable commodity. The homes with the most marketable commodities will appeal to the widest range of buyers, thus making your home more valuable than one that may only have shower stalls! Not only this, but in the luxury market it's all about aesthetics, and a master bathroom without a beautiful bathtub can make your bathroom feel less luxurious than it really is.
Con
Takes Up Space
We all are aware of just how tight NYC apartments are, and oftentimes bathrooms are one of the tightest spaces. A tub definitely takes up more floor space than a shower stall, which can impact your comfort level and mobility level in your bathroom. Some spaces are just not suited for bathtubs!
Pro
Lots of Styles to Choose From for Customization
This is true of showerstalls to, but sometimes a bathtub can really make someone stop and say "wow that is luxurious"! From colors, to foot style, to jets, and lights, bathtubs have come a long way from the copper vessels they once were, and can now be just as customized as anything else in your space. If you live with someone who has difficulty navigating a bathtub, but don't want to get rid of the bath completely, a walk-in tub is great solution! Many of these tubs also incorporate a seat to make bathing easier. Custom shapes, and sizes are the norm now, and they can look absolutely stunning! An organic or industrial shaped bathtub can elevate any bathroom while adding beautiful aesthetics.
Con
Difficult for Older People
Where bathtubs can be wonderful for families with children, elderly or disabled people could have the exact opposite experience. The height of a bathtub can be quite difficult for the elderly to safely navigate, and those with disabilities may be completely unable to access a tub. While there are walk-in bathtubs, sometimes a damless showerstall with a seat can be the more comfortable choice for anyone who has loved ones in these situations.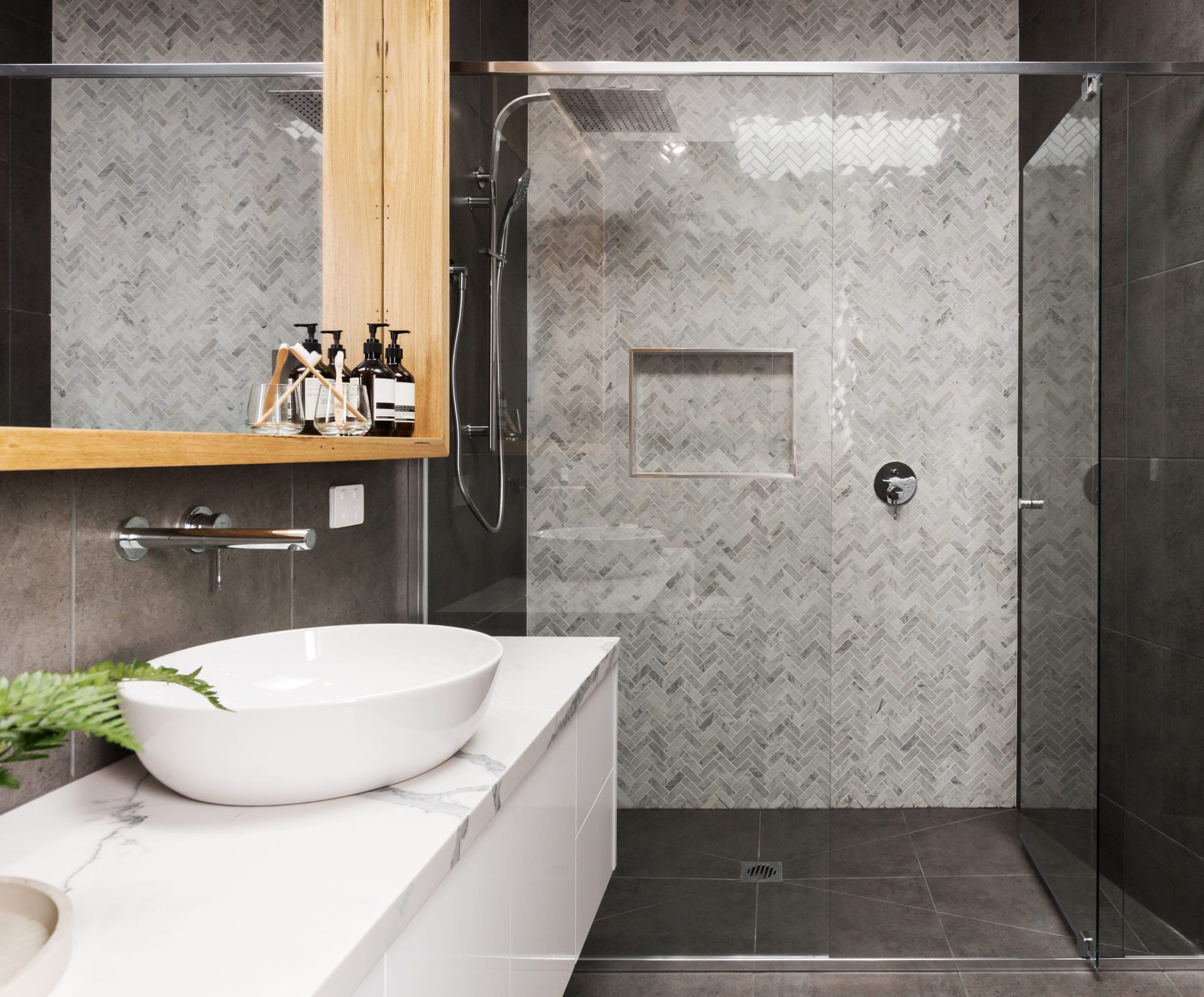 Shower Stalls
Pro
Uses Less Water
There is no question that a shower uses less water than a bathtub. Not only do they use useless water, making them more environmentally friendly, but baths can also take a very long time to fill up, making showers a quick choice for bathing. If you are looking to create a more environmentally conscious home, a shower stall could be the way to go!
Con
Cost
A properly installed shower can cost anywhere from $600-$10,000, with the average for a walk-in being somewhere in the range of $4,500 (according to The Spruce and Bob Villa) making them overall more expensive to install than a tub. This isn't to say that a custom tub won't be pricey as well, but labor costs for the installation of a shower are usually higher than tub installation due to the increased level of detail with tiling, grouting, plumbing, etc. 
Pro
Smaller Footprint 
We always like to give you as many different pros and cons as possible on lists like this, however because space is such a valuable commodity in NYC we feel as though we have to mention this "Pro" in response to the bathtub size "Con". Shower stalls undoubtedly take up less space than a bathtub, and in the smaller bathrooms that are a dominant feature in NYC may not be suited to accommodate the size of a bathtub. An average tub can take up about 15 square feet, where as a typical showerstall takes up about 13. Though those numbers may seem similar on paper, when you are trying to make the most of a small space, it will make a huge difference in person!
Con
More Maintenance
While it is true that in order to keep your bathtub sparkling you should clean it often, generally once a week, shower stalls can show limescale and calcium stains if not cleaned well or often enough. This could mean daily upkeep to ensure that your shower glass stays clear and beautiful! Though wiping down the glass daily isn't a particularly long or difficult task, it is definitely something that could be a drawback for someone who is busy, has children, or lives with a large group of people. If you're set on a shower stall though, consider keeping a squeegee in the shower for quick usage after each wash to keep the shower clean and shiny! 
What would you prefer in your bathroom, a shower stall or a bathtub? Leave us a comment with you answer! 
Our designers can help you figure out what would work best in your bathroom. Get in touch with us today to schedule your complimentary in-home consultation to get your bathroom remodel underway!