Q: How long have you been designing?
A: I have been designing for a little over 6 years' now.
Q: What made you want to go into interior design?
A: I have always been a creative person ever since I was a little kid. I love any and all forms of art!
Q: What is the most important thing you've learned in your time as a designer?
A: Nothing is ever as it seems.  Some jobs seem like they will be a breeze upfront and yet they become more complicated, while other jobs seem like they will be intricate and need a lot of attention, yet ends up going very smoothly. You just don't know what you'll uncover during demolition, and that's where the fun begins. As long as the designer is solution orientated, and client is patient, all will work out well in the end!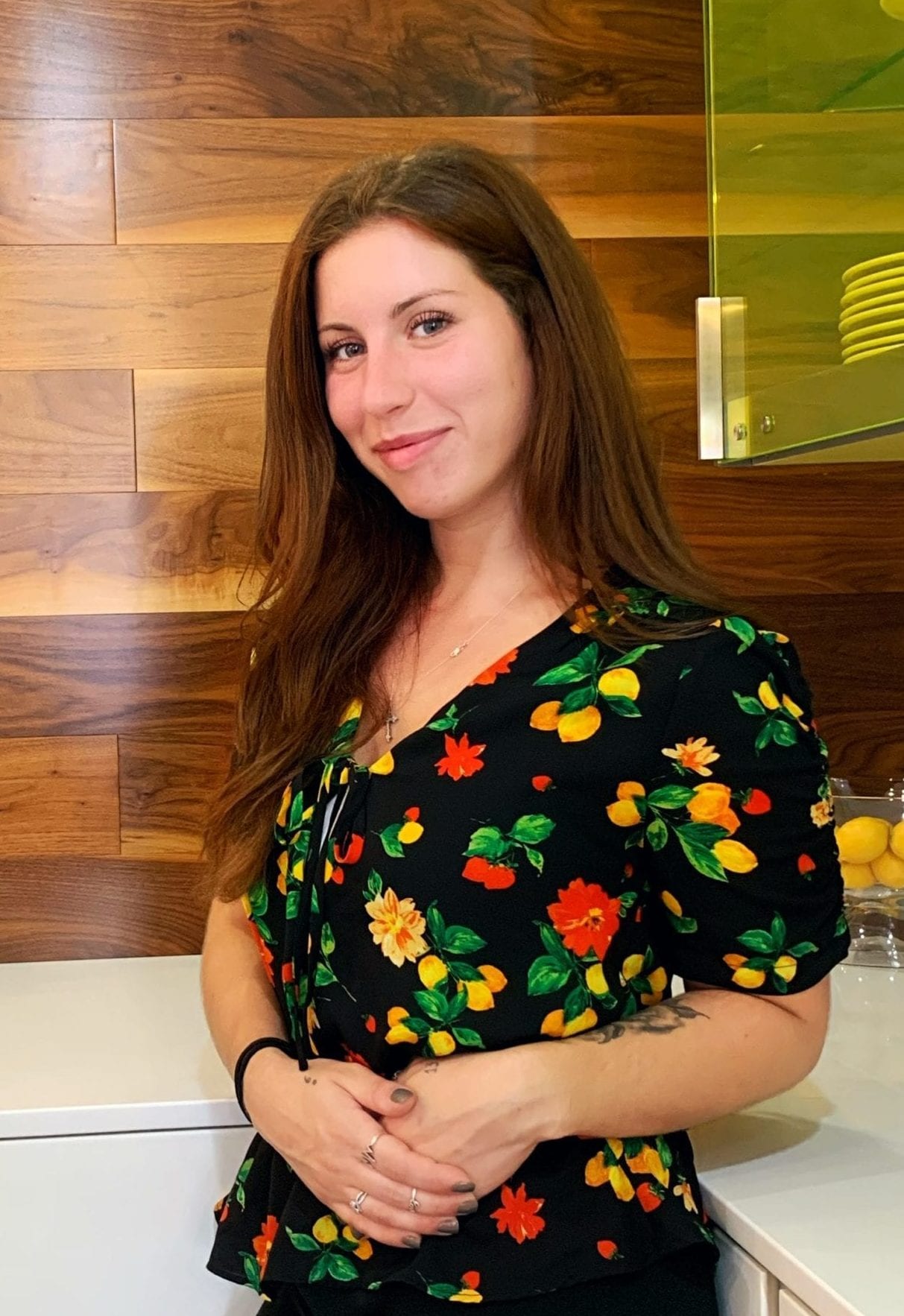 Q: What is your favorite thing about being an interior designer?
A: I love being able to take someone's dream, their vision, and turn it into a reality. Designing allows me to be creative and fluid, while at the same time think critically about how to best layout a space to bring my clients the maximum benefit from their remodel. I believe that before and after pictures are the best way to really show the improvements from a renovation; they tend to speak for themselves!
Q: Do you have a favorite room to design for?
A: Hands down the kitchen. It truly is the heart of the home and to me, it's one of the most important places in a house besides the family room!
Q: What is your favorite style to design?
A: My favorite style to design is whatever the client likes- HaHa! But if it were my own space, I'd say that I'd probably go with the Transitional or Farmhouse styles. However, since recently I've been designing spaces for clients in the contemporary style it's definitely grown on me!
Q: What is one thing you'd love for your future clients to know about you?
A: I want my client's to know that I am always open to communication. I am 100% available to them to answer any of their concerns or needs throughout the whole process of their project. I try to make myself as open as possible so that they don't have any lingering questions.
Q: If you could design for anyone in the world, who would it be and why?
A: Andrea Bocelli. I absolutely love opera and I love his voice! Like I said I'm a huge fan of all the arts! I just think that he would have amazing taste, and that we would be able to create something truly beautiful.
Q: What's a fun fact about yourself?
A: I have lived in various parts of New York my whole life. This has really helped influence my design style too. I can range from the typical Farm house/ Country style living to the Manhattan Loft/ Contemporary style. Some of my favorite designs though come from when I can blend the two together to create something truly unique!
Q: Anything else you'd like to say?
A: That my biggest concern is always my client's happiness with the project and with the desired result. In this field you are sometimes more than just a designer, you become a trusted part of someone's life. You're welcomed into someone's home, and a home is where they will be building their life. I feel privileged to be part of that creation.