New York City is a bustling metropolis filled with history! From the oldest brick buildings, to the glistening skyscrapers, this living chronicle can be seen and felt throughout the city in its neighborhoods, its architecture, and it's diverse population. Living within this tapestry of modern and historic buildings can be an interesting adventure, especially when you're looking to renovate your home. New York City has over 3,469,240 housing units,1,038,200 of which are owned rather than rented; and many of these residences were built before 1950. Renovating any home can be tricky in itself, but when you begin to factor in the age of a building, some remodels can quickly become an ever growing headache. There are unique design and structural considerations that homeowners should take into account when looking to renovate an older apartment, even more so when a building has been landmarked or set for preservation.
From mid century co-ops in Manhattan, to pre war Brownstones in Brooklyn, Klein has worked on all types of older buildings throughout NYC, and our general manager Ilan has been at the forefront of it all, "Renovating older apartments in New York City can be a challenge for the homeowner." he says, "Sometimes it is difficult to see what you are getting into upfront, which is why having a contractor that you trust is so important."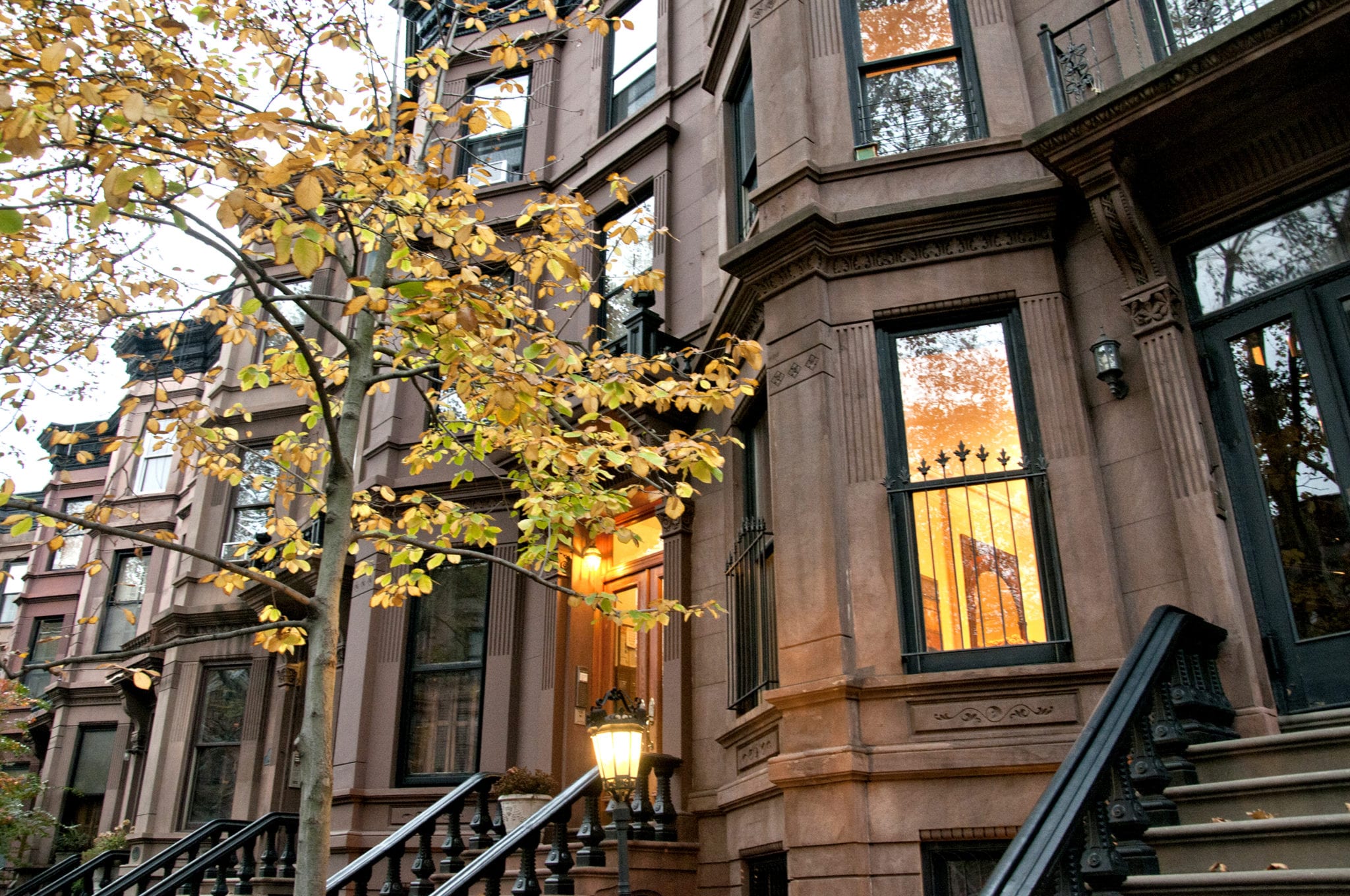 (Brownstones became popular during the industrial revolution, and were actually mostly inhabited by the middle class during this time. It wasn't until 2012 when the
Portland Brownstone Quarry
closed down (which is where most of the stone that NYC brownstones are made of was from) that these homes became more valued and coveted. This style of building is a staple in NYC architecture, and some can now be sold for upwards of $2million!)
One of the most difficult things about renovating older homes is not knowing exactly what is lurking in the walls, under floors, or behind cabinets. Often, when you begin renovations on an older home, removing floors, cabinets, and tiles, you may find that that the foundation of the floor needs to be redone or that the walls are falling apart. Rather than simply gutting a room, as you would do in a younger home, many older homes require walls to be reconstructed, the foundation repaired or re-poured, and the plumbing and electrical components brought up to code. Unfortunately, when these unexpected complications arise, remodel times are generally extended.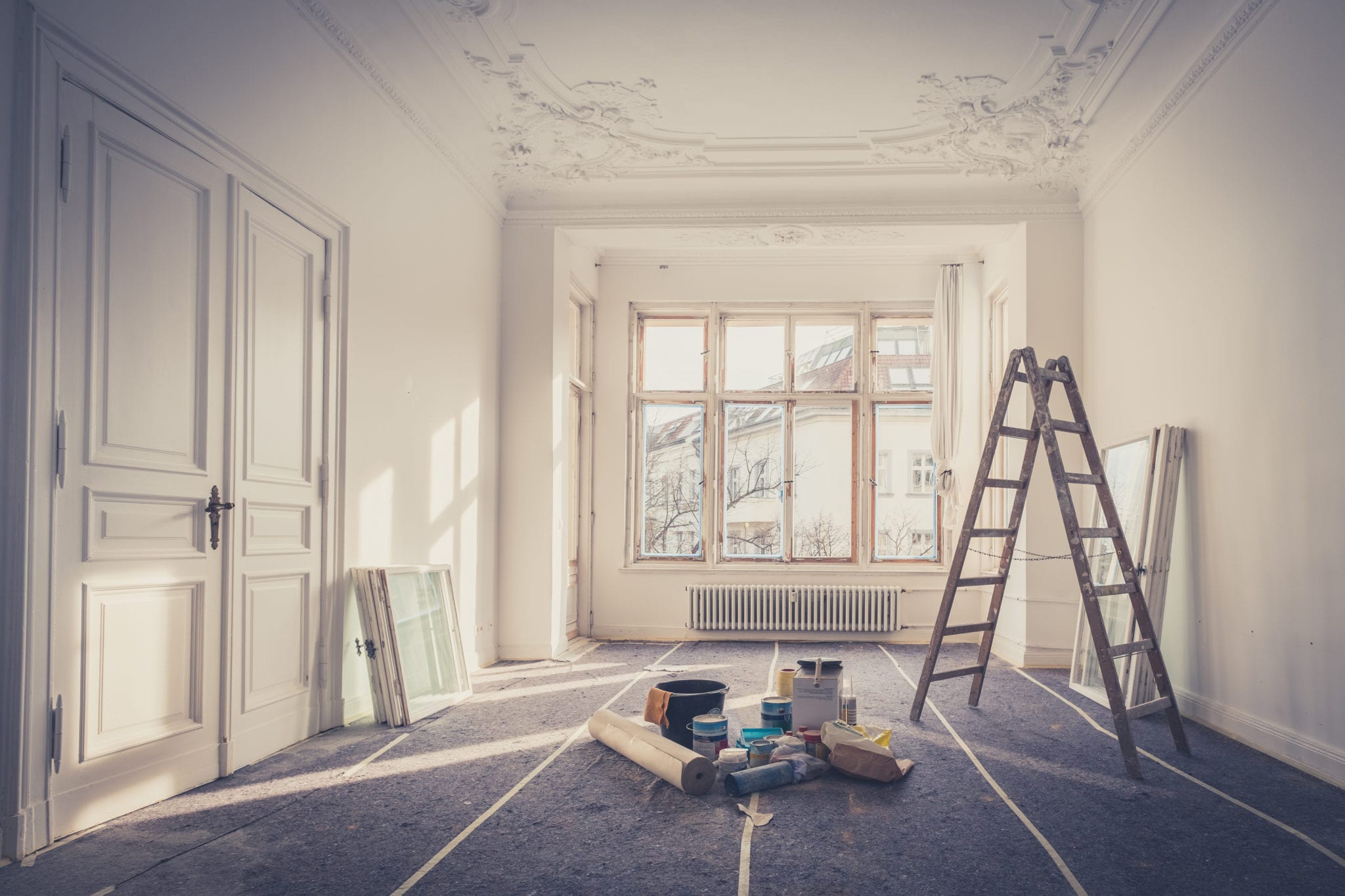 (Renovating old apartments can sometimes reveal unexpected costs, and extended timelines. It's important to try and set aside a budget for unanticipated complications and be as flexible as possible if these issues happen extend your timeline.)
Ilan recalls a project Klein worked on a few years ago near Central Park where unexpected erosion was discovered during demolition, "We were working in this great apartment inside a beautiful older building, but soon after we got started with demo, discovered how many updates actually needed to be made. We found corroded pipes and electrical wires, and that the foundation of the walls had deteriorated. We had to update the entire plumbing and electrical systems, as well reenforce as the structural integrity of the walls and foundation," he says. "Most people walk by gorgeous buildings near Central Park, and they think that these buildings are all glamorous and new. But while the architecture on these buildings is amazing, people don't usually think about that, with time, the interior needs to be updated." Unfortunately, unforeseen deterioration can also lead to unexpected costs, "When a client has an older home, I always try to advise them to budget accordingly. We do our best to ensure that our clients are aware that they should leave room in their budget for surprises that can come up after the demo."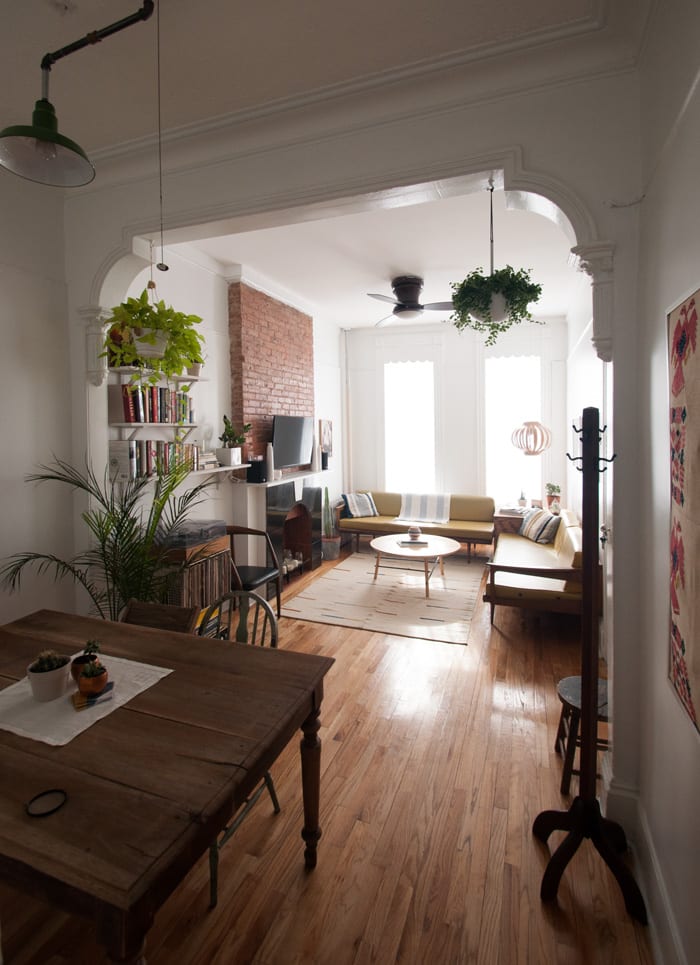 (These gorgeous arched doorways have subtle, yet beautiful, architectural detailing on corners. These small details give the home a unique, vintage feel, and are common features in railroad style apartments which became popular during the mid to late nineteenth century. This style of apartment became popular during this time not due to their design, but rather because architects were trying to maximize space on narrow housing lots after the need for housing increased dramatically. Image via Design Sponge)
Older homes are full of charm and character, and most of the time homeowners are looking to keep, or replicate these features when updating their space. "Many clients want to keep, or even highlight, certain unique aspects of their homes intact, after all they bought that space for a reason." Ilan says, "But there are many ways that you can still update an older space and maintain the traditional look of a home." For instance, you may have a decommissioned fireplace in your living room, which is super unique and fun feature in NYC apartments, and this could become a great focal point in your design. Or perhaps you have arched doorways throughout your space, rather than trying to fight against the character of your home, consider working with it to make its charm shine through even brighter! If there are special and interesting details or features that make your home special, such as hardwood flooring, exposed brick, or other architectural details, be sure to note these to your designer during your consultations so that they can create a fresh design that maintains the classic integrity of your home.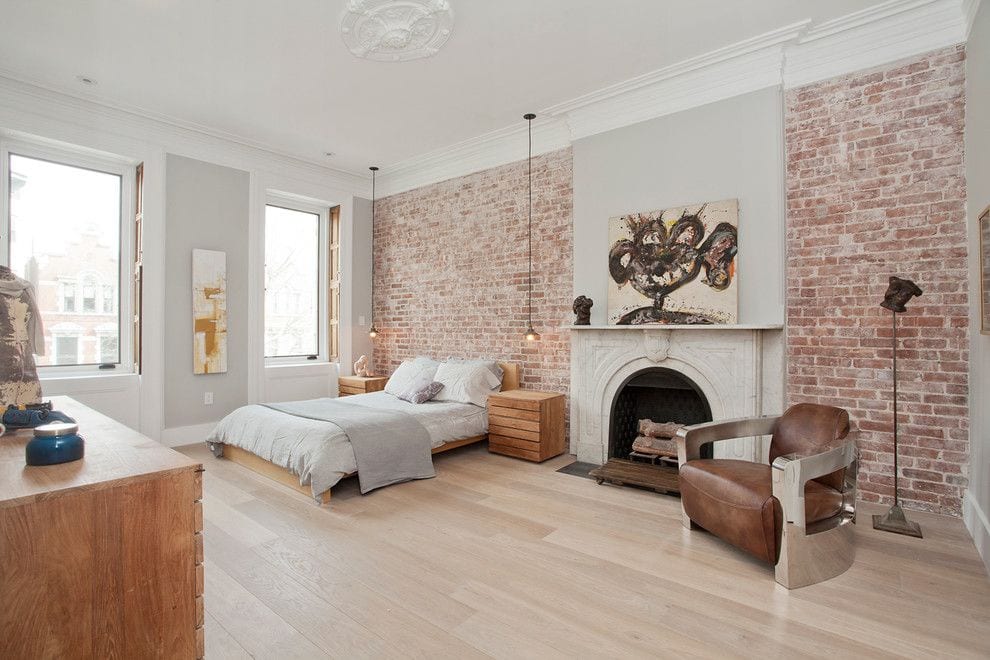 (Exposed brick is more common than you may think in older NYC apartments. Use this texture to your advantage and treat it as a fun feature rather than trying to work against it and cover it up!)
One thing you may notice in your older home is that you probably will not have an open floor plan. This style of open space living didn't become popular in home design until around the 1950's. Before this, entertaining had been a relatively formal affair, with guests sitting in specified parts of the home, well away from the kitchen. Gradually, the open floor plan began to become increasingly popular, incorporating the dining area and the living space before finally integrating the kitchen in the early 1970s. Utilizing an open floor plan, while maintaining features such as wooden floors, or perhaps that fireplace we mentioned earlier, is a great way to combine modern living with classic charm. The transitional style is what Ilan would recommend to homeowners who are looking to update their older spaces, "When you're in the planning and design phase, try to remember that you're not in newly constructed building. I find that the transitional style is best when someone likes contemporary style and purchased a home in a historical building. You get a traditional look with a taste of contemporary."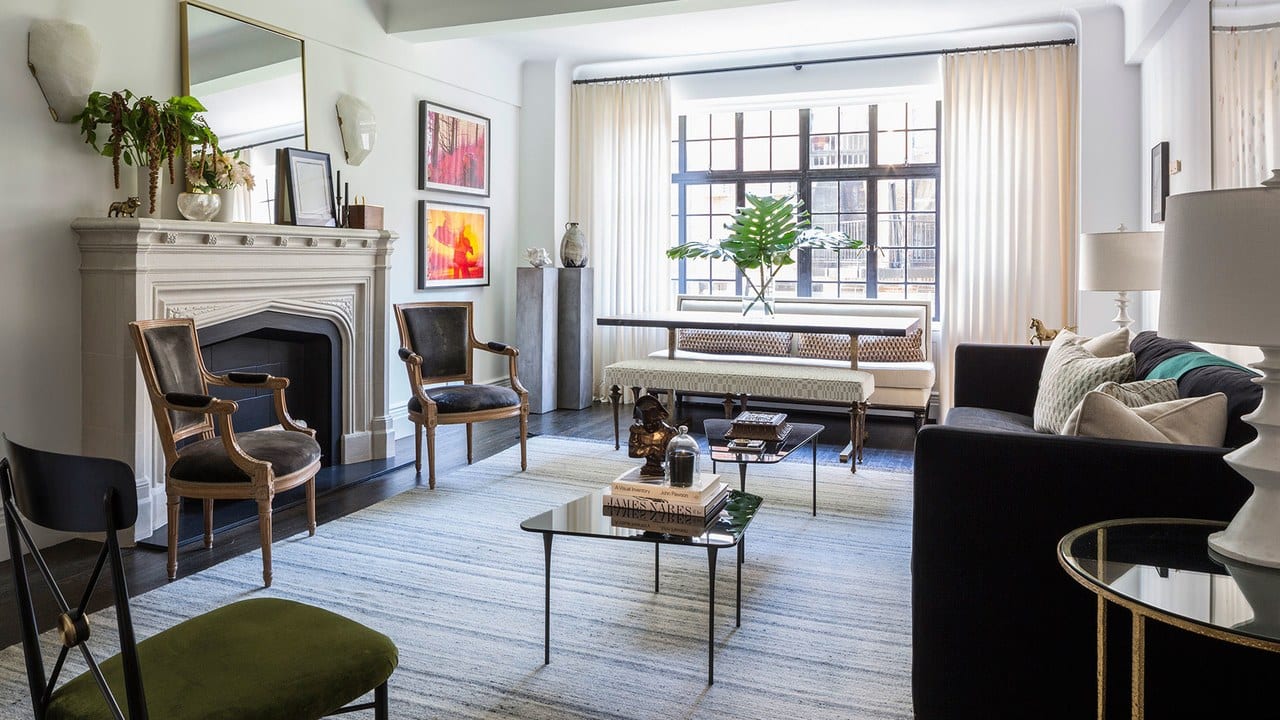 (The fireplace in this pre war living room becomes the architectural focal point and maintains the space's historical character while the neutral paint color and mixed styles of furniture bring the room a modern flare. Image via
Architectural Digest
, Designed by Bennette Leifer)
In certain instances when your looking to alter the layout of older homes, you may run into an issue if your home has been landmarked. "Management digs deep to be sure that whoever they allow to work in their building is trustworthy and we are more limited in the scope of what we can and can't do" Ilan comments, "Like in any building, they want to make sure the integrity of the building is not going to be affected. However, if it's in a landmarked building they're even more careful/limiting." The approval process for landmarked buildings can extend your permit and approval process by a few weeks depending on how quickly the LPC (Landmarks Preservation Committee) reviews your case. When a building has been landmarked, you must apply for a
permit
through the LPC before the DOB can even look to approve your renovation. Unfortunately, there is no way to be completely sure that you'll be able to complete all the changes that you were hoping to, but if denied you can always review the proposal and submit a new one. In most cases, landmarks apply more to the exterior of a home than the interior, but have no fear! When you work with a full service company such as Klein you don't have to worry about
any
of these approval processes. Our project coordinator Eli is 100% responsible for making sure that your renovations have been approved by not only your building, but by the city, and in these cases the LPC as well!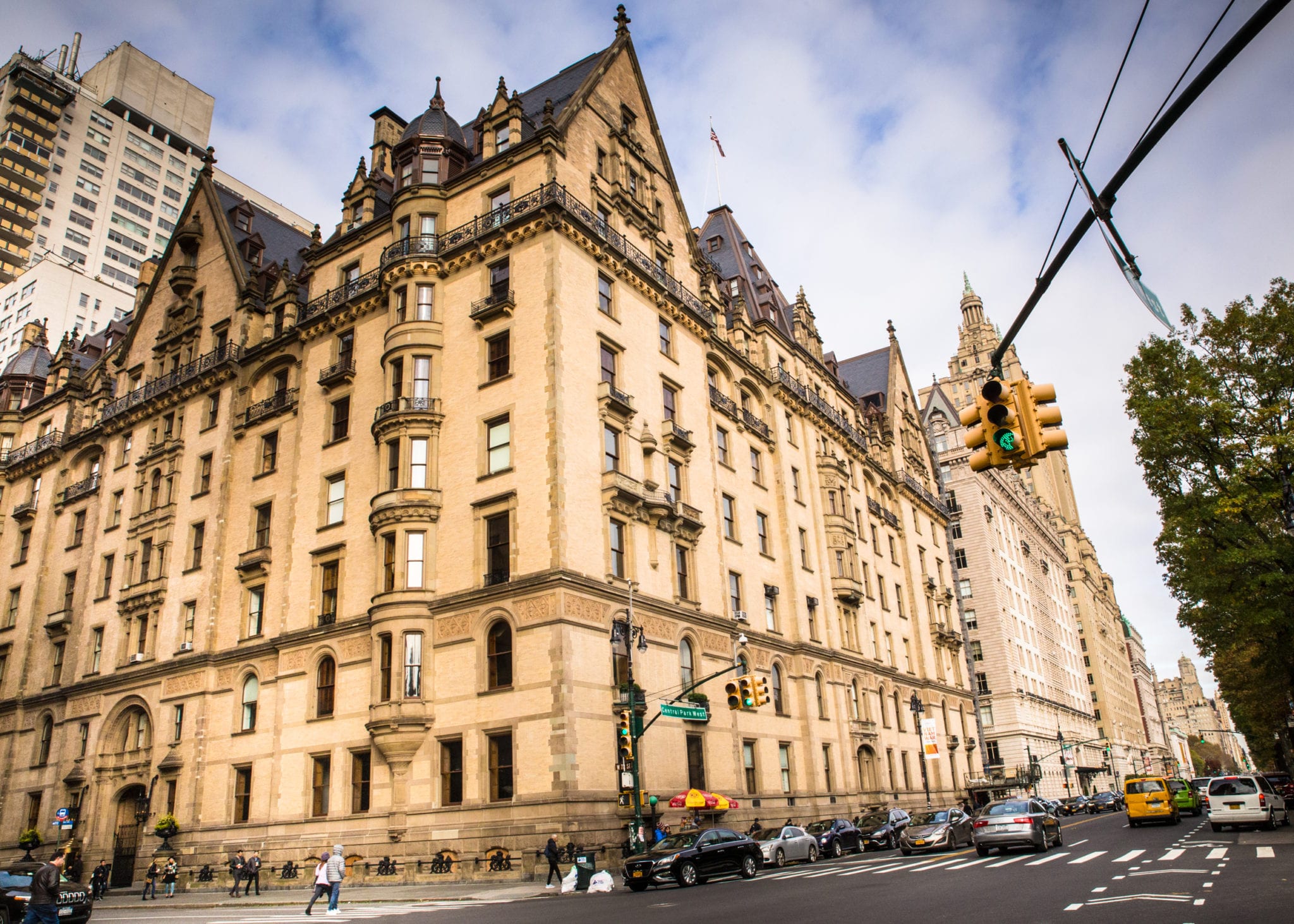 (The Dakota is just one of 35,000 landmarked residences in New York City. Landmarked buildings are given legal protection from alteration due to their historical, architectural, or cultural significance. The Dakota was designated a New York City Landmark in 1969 and a National Historical Landmark in 1976.)
Old homes in New York City have incredible architectural features, that can bring life and character to a space. These details allow you to immerse yourself in the almost 400 year history that this concrete jungle has to offer. However, just because you live in an old building doesn't mean that you have to sacrifice modern convenience! Often times striking a balance between old and new can be daunting to a homeowner, so if your looking to update your home while keeping it's classic features get in touch with our designers today. We'd be happy to work with you and answer your questions about how to bring your classic home into the 21st century!